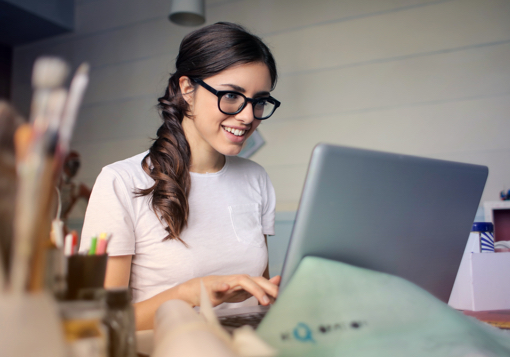 A new year means a new start! This is a great time to write down goals, create a new reading list, and just get a little more intentional about life. To help you do that, we want to introduce you to our free video studies.
These free videos were created to go along with each of our books, Girl Defined and Love Defined, and provide structure and teaching for each book. The Girl Defined book video study is 8 weeks long and helps to break down the book into easy, bite-size reading portions. The Love Defined book study is 6 weeks long and will walk you through the entire book with teaching, Q & A, and fun interaction.
These free, fun, engaging, and insightful video studies are a great way to explore these books for the first time, for a second time, with a group of friends, or to mentor younger girls with.
We hope you'll take some time to check out these videos, make a plan, and kick off your new year with intentionally as you continue learning about God's design for your life.
GIRL DEFINED 8 WEEK VIDEO STUDY
Week 1: Getting Excited About God-Defined Womanhood 
Week 3: God's Amazing Design for Gender
Week 4: Say Hello to Biblical Womanhood 
Week 5: Beauty that Doesn't Need a Runway
Week 6: When True Love and Femininity Collide 
Week 7: Hard Workin' Women Doing it Right
Week 8: Choosing to Become a Girl-Defined by God 
LOVE DEFINED 6 WEEK VIDEO STUDY 
Week 1: Why Romantic Relationships are Complicated 
Week 2: What is God's Design for True Love?
Week 3: Learning How to Thrive as a Single Girl
Week 4: How to Be "Just Friends" with Guys 
Week 5: Building Your Relationship on the Right Foundation 
Week 6: What it Takes to Build a Lasting Relationship 
We hope you enjoy our free video studies as you begin a brand new year! Owning a copy of either book isn't required to do the study, but it will be helpful. To grab a copy, go here. 
Also, If you've been blessed and encouraged by Girl Defined Ministries and appreciate free resources like this one, would you consider giving a year-end donation? Our year-end ministry need is $20,000. Every donation helps. Thank you! To contribute, please click here.