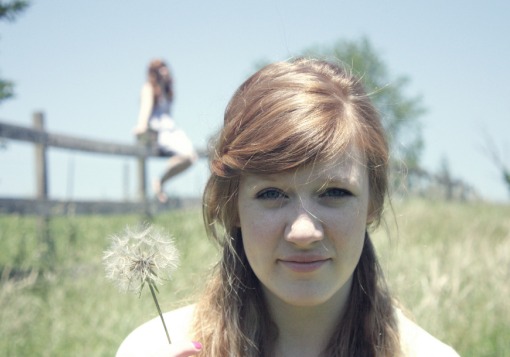 As soon as I hit my senior year of high school I started getting the comments.
"I bet you can't wait to get out of your house."
"Once you graduate, move out and gain some independence!"
"I love living on my own. There is so much freedom and no more parents telling you what to do. I totally recommend it."
To be honest, I liked living at home and didn't really see a reason to move out. My friends were all moving out, going to college, and loving their newfound freedom. They couldn't understand why I wanted to continue to live at home after my eighteenth birthday.
Community, accountability, protection, friendships and so much more come with the home and family environment.
Fast forward in time.
I just turned twenty-six, and guess what? I still live at home. I'm not here because my parents are control freaks and won't let me leave. I'm not here because I'm lazily sitting around, shoving bonbons down my throat and watching hours of TV.
So why am I still choosing to live at home?
Because I love it! I love the community, accountability, protection, friendships and so much more that comes with the home and family environment. Looking back I realize that I almost wasted the opportunity that comes with living at home. I feel like God has given me a second chance to truly invest in my younger siblings and to be the example I should have been all along.
Stop the Countdown Timer.
My prayer is that you can learn to view your current years at home as a blessing and something to take advantage of. Don't put the timer on and count down the hours and minutes until your "escape."
I want to give three reasons why I think living at home is a great idea and why I think you should view these years in your house as a blessing and not a curse.
Instead of viewing your eighteenth birthday as the escape route to "freedom at last, baby!" maybe you can learn to view your family the way that I have learned (and am still learning) to view them.
3 amazing benefits of living at home: 
1. A Chance to Give and Receive "True Love."
Living with my family has taught me what true love really looks like. First Corinthians 13:4–7 says: Love is patient, love is kind. It does not envy, it does not boast, it is not proud. It does not dishonor others, it is not self-seeking, it is not easily angered, it keeps no record of wrongs. Love does not delight in evil but rejoices with the truth. It always protects, always trusts, always hopes, always perseveres.
I have had sooooo many opportunities to learn and practice this kind of true love by living at home. Patience is one of my weaknesses, and God has given me more opportunities by living at home to work on that.
Wouldn't you agree that your home is a great place to work on true love qualities like patience, kindness, forgiveness, and perseverance?
Even if you don't always receive true love at home, you can show it to your parents and siblings.This a great opportunity to grow in your character and learn to love with a true and lasting love.
2. A Place of Community
Living with my family has provided an awesome community for me to be a part of. I'm forced to interact with people on a daily basis instead of totally keeping to myself. I have to listen to stories from my younger sisters and hear about the crazy adventures my brothers have. It forces me to keep an outward focus instead of letting life completely revolve around me.
Your family are people you can learn from, invest in, and build lifelong relationships with.
I realize that it's possible to live at home and still hideaway and ignore your family. That's what I'm hoping you won't do though!
I hope you will see your family as people you can learn from, invest in, and build lifelong relationships with. Your friends will come and go, but your family will be forever!
3. Somewhere to Serve.
One of our life goals as Christians should be to become more and more like Christ. One of the character qualities that marked Jesus' life was service.
That's why Mark 10:45 says, "For even the Son of Man did not come to be served, but to serve, and to give his life as a ransom for many."
Living in a family provides never-ending opportunities to serve. There is always cleaning, laundry, babysitting, cooking, listening, playing and so much more that can be done every single day. If we truly want to become like Christ and follow His example, our home are amazing places to practice that.
Don't Waste It!
I want to challenge you to think through those three areas and ask yourself if you have that mindset. Do you view your family as place to learn true love? Do you view the people in your family as eternal beings and people you can make an impact on? Do you view your family members as people whom you can serve like Jesus did?
Don't waste these years that God has given you with your family.
They probably won't last forever and will more than likely end faster than you are expecting. Don't make the mistake that I almost made by viewing this time as something to "tolerate." View them as a blessing from God and this time as something you can use to truly bring glory to God.
Here are three questions to make this personal:
I'd love to hear your answers in a comment below.
How can you be a blessing to your family?
How can you show them 1 Corinthians 13 love?
Do you hide away in your bedroom, or do you take the time to build relationships?
Photo credit: www.flickr.com | Alongfortheride