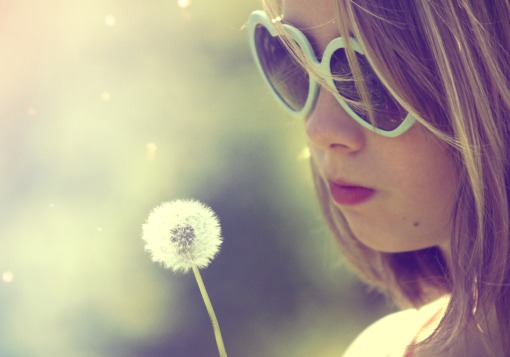 Lindsey turned out the lights and quietly opened up her computer. Her parents thought she was turning in for the night, but for Lindsey, things were just getting started.
She quickly logged into Facebook and grinned as she saw Bryan's name pop up in the chat. Lindsey saw the words, "Hey hottie." appear in a message from Bryan. "I've been looking forward to this all day."
Lindsey's heart started pounding a little bit harder. "Ohhh, really?" She replied. "I guess I have been too…" She teased. "So…you think I'm hot, huh?"
The conversation went on like this for three hours.
Lindsey and Bryan met each other at a Christian youth camp several months before but hadn't seen each other in person since then.
They spent several hours almost every night flirting, joking, and teasing one another through Facebook chat. Neither of their parents were aware of how much time they were spending online doing this.
Several more months went by and their conversations began turning south. What used to be innocent teasing turned into sensual and provocative interaction.
This was new territory for each of them and they enjoyed the intimacy and secrets they shared with one another. Bryan started calling Lindsey his "secret lover girl." They fanned the flames of romance and passion night after night in the dark shadows where nobody could see.
Engaging in a secret romantic relationship is easier than it's ever been before.
Lindsey and Bryan aren't unique in their story. With so many online chatting programs and social media tools, a girl and guy don't have to search very hard to engage in a romantic fling.
What used to be done only in person (or snail mail) can now be done entirely online. The scariest part about the entire thing is that it can all take place inside the four private walls of a person's bedroom.
Why is this so scary? Because a secret romantic relationship can be extremely dangerous.
Hear me out. Check out these four reasons for why I think online flings are dangerous. See if you can relate to any of them.
1. Privacy encourages intimacy.
When you engage in private, online communication with a guy, you're a lot more likely to share things with him that you would feel awkward saying in person. You develop feelings of closeness and intimacy with the guy because you and him share a secret together.
Since nobody else sees what's going on, you feel "safe" to share whatever comes to your mind. Sharing things like personal secrets, romantic dreams, and sensual fantasies become easy and exciting to do.
2. Accountability disappears.
Since nobody sees your online communication, nobody is there to raise a red flag if something goes south. If you or the guy take the conversation down an impure path, it's hard to stop it. Our flesh is weak and it's easy to justify and make excuses for things when nobody else sees what's going on.
Having godly accountability is hugely important for pointing out blind spots, giving wise advice, and helping you overcome temptation. "Iron sharpens iron, and one man sharpens another" (Proverbs 27:17).
3. You gain a false sense of love.
Engaging in a secret online romance can give you feelings of love, even though you barely know the guy. Sweet nothings get thrown around and before you know it you're head over heels crazy about the guy.
You look forward to every future conversation and obsess about him in your mind. He makes you feel so good about yourself and you begin to think that he might actually love you. Your version of love becomes skewed by your feelings of infatuation. True love isn't based on feelings but is based on actions (1 Corinthians 13:4-8).
4. Things rarely end well.
All good things must comes to an end, they say. In this case, even not-so-good things must come to an end. Unless you're going to marry the guy, your online romance is going to end sooner or later. After investing so much time and emotion into one guy it can be really hard to let him go.
You've told him some of your deepest secrets, biggest dreams, and shared intimate moments with him. In a sense, you've given him a part of your heart and it's not easy to say goodbye.
So what do you think? Are secret online romances worth it?
In my opinion, no way.
The losses far outweigh the gains.
These secret relationships are rarely interested in long-term commitment. They're a quick, easy way to have a romantic buzz without getting too serious with anyone.
Instead of wasting your time (and your heart) on a guy this way, save yourself for a real "face-to-face" relationship. Save your romance for a guy who is actually mature enough to do something about it. Save your secrets and dreams for a guy worth waiting for.
I want to challenge you to honor God in every area of your life, including your online interactions. After all, there are no secrets with God. He sees everything. "Nothing in all creation is hidden from God's sight. Everything is uncovered and laid bare before the eyes of Him to Whom we must give account" (Hebrews 4:13).
What about you?
Are you currently engaging in a secret online romance? If so, what's the purpose?
Do you find it tempting to flirt with guys online? Are you tempted to share intimate thoughts with guys online?
In what ways are you giving away your heart to guys online? How could you do a better job of honoring God with your online communication?
I'd love to hear from you in the comment section below.
Photo credit: www.flickr.com | Βetha