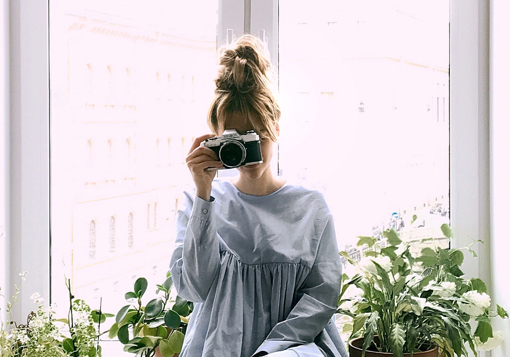 She went from a nobody to a world changer within a matter of months. This young woman was nothing more than a peasant girl when her life took a drastic, unexpected turn. Nobody knew her name. But now, everybody in the kingdom knew exactly who she was. They knew…because she was their new queen.
She was Esther.
The true story of Esther is like the biblical version of a "Cinderella" story. However, Esther's life was anything but glamorous. Ripped from her home and family, forced to live in the king's harem, and then ultimately forced to marry a man she didn't even know…Esther's life was not perfectly romantic.
And to top things off, she suddenly finds herself, along with all of her people (the Jews), in grave danger.
Haman, the King's wicked advisor, was planning to kill and destroy all of the Jews. Here's a snippet from the Girl Defined book sharing how Esther wrestled with what to do next:
"As she wrestled with the life-threatening circumstances before her, she probably wondered why God had put her in that position (Esther 4:11). Mordecai [Esther's cousin] reminded her of God's bigger plan: 'For if you keep silent at this time, relief and deliverance will rise for the Jews from another place, but you and your father's house will perish. And who knows whether you have not come to the kingdom for such a time as this?' (v. 14).
Esther responded to Mordecai's counsel by asking all the Jews to fast alongside her for three days.
At the end of the three days, she made the courageous choice to place her life on the line in hopes of saving God's people (vv. 15–17). Esther was placed on this earth and commissioned by God for 'such a time as this.' In the end, Esther's courageous act saved the lives of every Jew. Esther is one of my favorite women in the Bible because she was a girl with guts. Serious guts.
She blows the stereotypical portrait of weak biblical womanhood out of the water.
This girl had purpose and passion in life. She had fire. She embraced whatever God threw her way. She didn't allow her less-than-ideal circumstances to stunt her passion and purpose. She honored God right where He placed her.
As modern Christian women, we can learn a lot from Esther's life. She didn't wait until life was perfect to start serving God. She didn't wait until she was older to start making a difference. She bloomed right where God planted her. She lived every day with purpose and passion.
Just like Esther, God has placed you on this earth during this time period, in your country, in your city for such a time as this.
God handpicked you to come into this world exactly when you arrived.
You aren't here by accident. You are here on a God-defined assignment."
God has placed each one of us right where we are on purpose and for a purpose. We have the ability to make a huge impact on our families, friends, churches, and communities, right where God has us – today.
One of the most tragic things we could do with our lives would be to coast through it without intentionally living for God.
What is Your Purpose?
As Christian girls, we all have the same underlying purpose in life. We are called to share the gospel — the GREAT news of Jesus Christ — to make disciples (mentor others), to love God with all of our heart, and to love our neighbor as ourselves (Matt. 28:18-20, Matt. 22:37-39). In a nutshell, that is our ultimate purpose.
If we don't do anything else in life, but do those four things well, we will have lived a purposeful life. May we not miss the purpose for our lives. May we not lose sight of why we're here on this earth. We must build our goals, plans, dreams, and schedules on the foundation of our ultimate purpose. Once we understand our purpose, we can then pursue our passions rightly.
What is Your Passion?
Our passions should be built on our purpose (not the other way around). Since each one of us lives in a different place, has different gifts, and different spheres of influence, our passions will each look different.
For me, my passions are to reach young women through Girl Defined Ministries, serve at my church, love people well, and bless my husband and family. What gifts has God given you? What kinds of people has God surrounded you with? How can you serve God passionately right where He has you?
May we be courageous women who love God and love people well as we live out our purpose in this world.
"And let us not grow weary of doing good, for in due season we will reap, if we do not give up" (Galatians 6:9).
I'd love to hear from you now!
How do you live out your purpose in practical ways during the week?
What passions has God given you that are fueled by your purpose?
To discover more about how to live with purpose and passion as a woman, we recommend grabbing a copy of our book, GirlDefined.