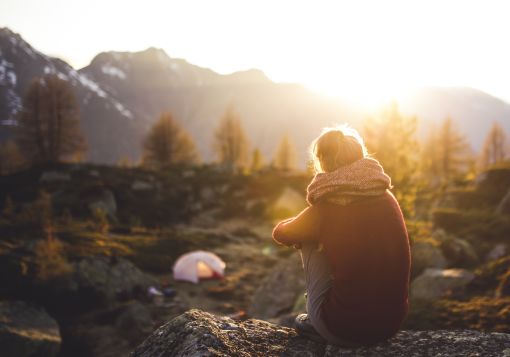 The past few months of my life feel like they've been filled with a certain 7 letter word. This word flies in the face of my natural heart's desire and is the opposite of everything the culture promotes.
This word has challenged me, convicted me, encouraged me and given me incredible hope. When I focus on living this word out, I have such incredible rest, contentment, and joy in my heart.
I want to share this word with you in hopes that you can find the same hope, conviction, contentment, and joy that I've found by striving to live it out.
The word is WORSHIP.
The word worship holds such incredible power, that if lived out, will dramatically change your life.
True worship is the ultimate recognition that God alone is worthy of all glory, praise, and honor. He is Creator. He is Sustainer. He is Ruler. He is on the Throne. He is King.
Living a lifestyle of worship acknowledges that God is your King and He is ultimately in control of this world and of your life.
When I personally live in light of those truths, my attitude, perspective, and actions dramatically change. I realize that I am a creation of the God of the universe and my entire life should be lived to make His name known.
None of us can deny the fact that we live in a self-worshiping, self-glorifying, self-promoting, selfie-filled world.
From Hollywood to Instagram, to our own hearts, the push is to promote oneself. God is usually left far out of the picture and we zero in on making ourselves look good.
It's time to regroup and live a God-centered lifestyle.
Over the past few months, God has been reminding me of how great He is and how small I truly am. He is God and He is worthy of all my praise.
When we live a life that says "look at how awesome I am," we are acting like total fools. We aren't awesome or worthy of any worship. Not one bit.
Only our Creator and Savior is worthy.
When we worship God and acknowledge His incredible greatness, we will be filled with peace, joy, trust, hope, and rest. God created us with the ability to worship and He created us to find ultimate satisfaction by fixing our eyes on Himself.
My hope is that each one of you will begin to live a lifestyle of worship and recognize just how Big, Awesome, Majestic and Great God truly is.
Incredible resources to help you worship.
I want to share with you several incredible resources to help you live a lifestyle of worship. These are some of my favorites and I think they will be an immense blessing to you as well.
Verses
"Worthy are You, our Lord and God, to receive glory and honor and power, for You created all things, and by Your will, they existed and were created" (Revelation 4:11)
"Worthy is the Lamb who was slain, to receive power and wealth and wisdom and might and honor and glory and blessing!" (Revelation 5:12)
I highly encourage you to take some time to read chapters 4-5 of Revelation. Wow. It is an incredible picture of Christ and His perfect worthiness to receive worship.
Songs
"In all the heavens, there is One
Who conquered death alone and brought our freedom
Your throne will last throughout all time
Let all the nations bow and bring You praise"
This I Believe by: Hillsong Worship
"I believe in God our Father
I believe in Christ the Son
I believe in the Holy Spirit
Our God is three in one
I believe in the resurrection
That we will rise again
For I believe in the name of Jesus"
All I Have is Christ by: Sovereign Grace Music
"Now, Lord, I would be Yours alone
And live so all might see
The strength to follow Your commands
Could never come from me
Oh Father, use my ransomed life
In any way You choose
And let my song forever be
My only boast is You"
Article
The Greatest Thing You Could Do Today by: Francis Chan
"God literally determines whether or not you take another breath. 'He himself gives to all mankind life and breath and everything' (Acts 17:25). Could anything be more important than meeting with the One who decides if you live through this day? Could anything be better? How can we not make time to be with the Maker of time?
What plans do you have today that you think are so important that you would race past the Creator to get to them?"
It's time to live in light of these truths.
My hope and prayer is that you will live a life of worship. That you will understand the greatness of God and live as if He were (because He is) the most important person in your life.
I would love to hear your thoughts on the word worship. How would you describe living a life of worship?