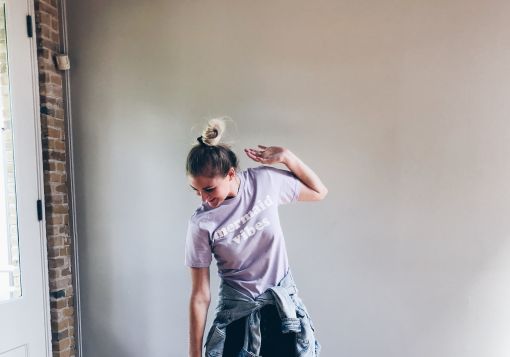 I love hosting parties.
Having people in my home is one of my favorite things to do. I love hosting, planning, organizing and watching my friends enjoy a super fun time together.
The work that goes into planning and hosting a fabulous dinner, game night, or party, is totally worth it to me. I find so much joy in creating a time and space for people to have community, fellowship, and a good clean time.
Sadly, hospitality has become such a lost art in our generation.
People just don't invite people into their homes anymore.
Our homes are more like quick rest stops instead of places we welcome people into and build relationships in.
My goal is to change that.
I would love to see you open your home (or parents home), your apartment, or whatever space you have access to, and plan a time of fellowship for your friends and people around you.
I've been planning get-togethers for years now and I'd love to share my personal secrets to planning, hosting, and throwing a fabulous party.
Last year around in the Fall months I (along with a few sisters) hosted a themed "Pumpkin Spice and Everything Nice" Fall Party.
Here are a few things I did to make sure the party was fabulous.
1. Choose A Theme
I love themed game nights or get together's. Instead of just having a "fall game night" I have a "Pumpkin Spice and Everything Nice" fall themed party. I make my invite themed around fall colors and I plan everything to follow that theme. I feel like it makes the planning process easier and I think it makes the game night extra fun and special for the guests.
2. Choose The Group
I've realized that my game nights, parties or even dinners can't include everyone. It's hard for people to get to know each other in massive group settings and it's hard for me to plan activities for huge groups. I've come to learn that it's much better to plan events that are geared toward a specific group of people.
You have to decide if your event will be for full families, young people/singles, young marrieds, a few close friends, or just a random mix of people. Pick the group of people you'd like to invite and plan to make the time fabulous for that group.
3. Send out Simple Invites
Facebook events and text messaging are my main sources for inviting people to my parties. I've basically given up on e-mail because the responses are so slow. I feel like I can get instant responses through text and I can send out quick reminders and updates without a lot of complication. I'll typically use an app like WordSwag to create a quick, cute, and simple invitation. I send out a picture of the invite and then include text with the details. It works great!
4. Always Ask People to Bring a Side Dish or Dessert
Don't try to do everything on your own. Ask your guests to bring something to help with the night. Be specific with what you want them to bring and graciously remind them as the time gets closer to the event. I always ask my guests to bring a side, or dessert or something to help in the food department and it helps a ton!
5. Send out Regular Reminders
There is nothing worse than not knowing who is coming to the party. A head count is super important for planning games, food, and dessert. Don't be afraid to ask for an RSVP. I'll kindly remind people to RSVP multiple times if I don't get a response. It's super helpful to have a general estimate.
6. Plan An Outline for the Night
Party schedules are my best friend. I love a good and detailed party schedule. Here is the general idea of my schedule for my Fall Party last month:
6:30pm
– Everything (appetizers, drinks, games etc.) completely ready to go by 6:30 (party starts at 7pm).
– Name tags by front door. Sister by front door welcoming people as they come in.
– Fun music playing in the background to give it a comfortable feeling.
7:00 – 7:30
– Guests arrive. Make them feel comfortable. Introduce them to the people they may not know. Offer them an appetizer or drink.
7:30
– Welcome everyone and give a rundown for the evening. It's always important to make sure guests have a general idea of what to expect.
7:35
– Ice breaker game! I always start every party with a fun, crazy, outside the comfort zone type of ice breaker. It totally loosens the mood and makes everyone more comfortable.
7:50
– Game time!! I just google all sorts of game ideas and then mix and match to make them perfect for my party. Games typically last about an hour.
8:50
– Thank everyone for coming. Let them know the agenda for the rest of the evening and welcome them to stay if they are able.
– Serve dessert, coffee, and pumpkin spice lattes.
9:05
– Encourage everyone to go outside by the fire pit to make s'mores and hang out.
– Enjoy time with the group and let people socialize and do whatever they want.
12:00
– Kindly kick everyone out of the house so I can go to sleep! Haha
The end! That is a basic rundown of what a party schedule might look like.
I would love to see a movement of young women planning, hosting, and throwing fabulous parties.
We need more hospitality and we need more people willing to open up their homes and welcome people in. I challenge you to be that person.
I'd love to answer your questions! Feel free to ask me anything to do with planning, hosting and throwing parties in the comments section below.
P.S. Check out my blog "Practicing Hospitality Before You Have a Home of Your Own" for more tips on planning and hosting.