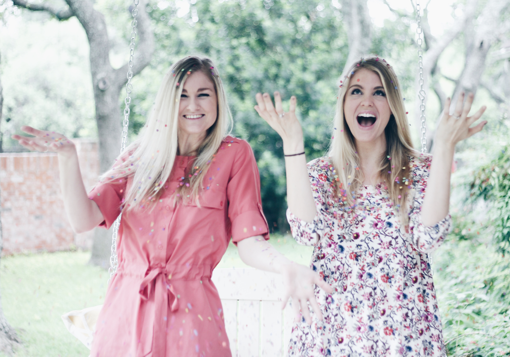 We are so excited to announce that Girl Defined: God's Radical Design for Beauty, Femininity and Identity officially launched today!!!
Today is a day of celebration. A day to celebrate all that God has done and is going to do. We are in awe of His incredible grace and mercy in our lives and this book is a testimony of His faithfulness.
Our prayer is that this book will show you God's incredible design for the girl and help you see that God defined femininity is an amazing and beautiful thing.
We're inviting you to join us on a liberating journey toward a radically better vision for femininity. One that ends with the kind of hope, purpose, and fulfillment we've all been yearning for!
PS In celebration of our book launch, we're giving away an amazing one day FREE bonus package. If you purchase the book today (anywhere online or in stores) we will give you our brand new 6 Week Brave Girl Video Study (a $19.99 package, instant download). This new study hasn't even released yet, and will be sold in our store after today! Click here for details.