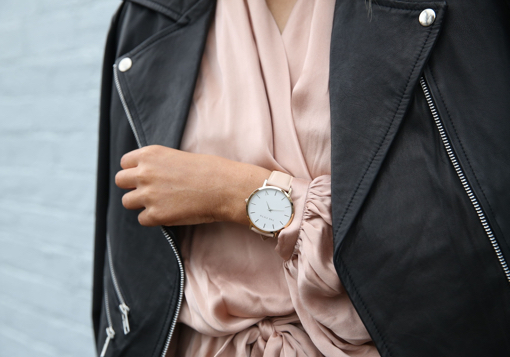 It's constantly moving, always slipping away. There's never enough of it, though sometimes there seems to be entirely too much of it. What is it?
Time.
Our Creator gifted us with this precious, temporary commodity. And He cares deeply about how we use it. "Look carefully then how you walk, not as unwise but as wise, making the best use of the time, because the days are evil." Ephesians 5:15-16
"So teach us to number our days that we may get a heart of wisdom." Psalm 90:12
When considering how to fill our calendars, remember that life is "a mist that appears for a little time and then vanishes" (James 4:14). If we truly long to delight in God and serve Him all of our days, a great question to ask is "What do I do with my time?" God doesn't want us to just burn away the hours without intentionally reflecting the gospel in every aspect of our life.  
Let's ask ourselves 3 questions about how we're filling our calendars:
1. Why do I do what I do?    
The why question addresses the heart. Even if we're spending our time in seemingly God-honoring ways, we can still be serving self. If all we do is help the homeless and make straight A's, our hearts can still be filled with selfish motives (1 Corinthians 13:1-4).  
Perhaps you want to help the needy so that your Christian badge looks extra sparkly and bright to others. Perhaps you want to do well in school because you want to get in with a certain crowd.
Stopping to ask the why question (and answering honestly!) is always an incredibly valuable use of time in itself! Scripture even warns us to think carefully about the days of our youth in light of eternity:
"Rejoice, O young man, in your youth, and let your heart cheer you in the days of your youth. Walk in the ways of your heart and the sight of your eyes. But know that for all these things God will bring you into judgment." -Ecclesiastes 11:9
2. What do I want my life to portray to others?
Just today I was watching an encouraging vlog only to discover myself 30 minutes later staring at a video of a hedgehog eating a carrot. I mean what?! How did that happen?? So many things have the potential to suck away time like nobody's business: Facebook, Instagram, Snapchat, Pinterest, video games, Netflix, YouTube. Just to name a few.
God says to, "Walk in wisdom toward outsiders, making the best use of the time." Colossians 4:5
If we are frequently treating time like gold poured down the garbage disposal, what does that say to others about the God that we serve? It says that He's really not all that important to us…but the carrot-eating hedgehog is clearly vital. 
3. How can I use my time wisely?
God has made it clear that we're at war.  
Just this week, Albert Mohler reported on his current events podcast (The Briefing: A daily analysis of news and events from a Christian worldview) that a lawsuit has been made against the 93-year-old Peace Cross honoring fallen soldiers on Maryland public land. It's just too Christian. Too reminiscent of what the cross signifies. 
Satan not only wants to render Christians ineffective, he wants to wipe out the very symbol of Christ's sacrifice for the sins of humanity. The enemy doesn't want us to realize how much God loves us.
For we do not wrestle against flesh and blood, but against the rulers, against the authorities, against the cosmic powers over this present darkness, against the spiritual forces of evil in the heavenly places.  Ephesians 6:12
What's going to prepare you for battle?
What things are truly worthy of your calendar —your short lifespan to portray the love of God to a lost world? Here are a few suggestions:
Educate yourself. Become a sharp tool in the hand of God! Memorize His word. Improve your mind in areas of communication, history, finance, apologetics, organization, etc. Be ready to talk to those who don't love God. 
Develop your gifts. How has God wired you? Refine on your strengths into weaponry for the sake of the kingdom.
Serve others. Jesus Christ was the ultimate example of a holy life. What did He do? He poured Himself out daily for those around Him. He spoke the truth in love. He comforted. He helped. He empathized. He focused on eternal souls, not on personal comfort.
So girls, I encourage you (and preach to myself): be a formidable foe of the enemy! Through faithful action and Christ's power in you, take back the time that Satan would steal from you and turn it into eternal impact for righteousness.
What are two things in your life are sucking away valuable time?

What are two areas of education that you want to pursue?

What are two personal strengths that you want to refine?

Who are two people that you can sacrificially serve out of love this week?