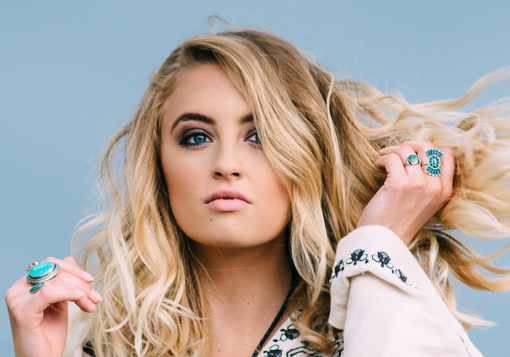 Earlier this year I noticed a shockingly explicit women's magazine in the checkout aisle at my grocery store. The cover featured a woman who would have been completely nude, except for a few strategic camera angles and hand placements.
I called my grocery store headquarters to talk with the person in charge of the magazine displays. Our phone conversation lasted for over 30 minutes. I asked him questions and heard his answers for why a "family friendly grocery store" publicly displayed such offensive material.
At one point during our conversation he actually told me that he finds many of the magazines offensive himself, but doesn't have the power to remove them because "they sell."
"People love that stuff," he said. "And if people are buying it, we're gonna sell it."
Near the end of our conversation he promised me one thing: "I can't remove the magazines," he said, "but I can work towards implementing blinders for the explicit ones."
"Thanks," I told him. "That's better than nothing."
As I think back on my conversation with that manager, I'm struck by what he said…"These magazines sell." 
That's the bottom line. They sell. And as long as women are buying them, companies are going to keep producing them.
The scandalous celebrity stories, sex advice, superficial beauty tips and perfectly airbrushed models appeal to us, as modern women.
Christians and non-christians alike are enticed and lured in by the strategically designed covers and images.
I'll admit that magazines like Cosmo, Seventeen, and Glamour do an incredible job at grabbing my attention in the checkout line. They're designed to draw us in. They're intended to appeal to our flesh.
But as enticing as these popular magazines are, we need to ask the obvious question. Are they actually helpful and beneficial for women to read? And as Christian women specifically, are they Christ honoring and beneficial for our spiritual souls?
Before I tell you what I think, check out what some popular non-Christian women have to say about these types of magazines. 
Linda Kelsey of the UK Daily Mail said,"I am shocked, bewildered and disgusted by what has happened to women's magazines since the days when the weeklies were the cosy end of the market, all about knitting patterns and 50 ways with leftovers."
The former Editor-in-Chief of Cosmopolitan Magazine even published an article titled: "Degrading, disgusting, and demeaning: I'm ashamed of modern women's magazines."
Many Christian and non-Christian women alike are now seeing the garbage of modern women's magazines.
Now I want to share with you 7 reasons why I think Christian girls (or any girl!) shouldn't read Cosmo, Seventeen, or Glamour Magazine: 
1. Degrades Women. 
The version of beauty that women's magazines presents today is nothing short of a scantily dressed woman whose worth and value is based solely on her curves. These magazines objectify females by selling their images (i.e. their bodies) for a profit.
2. Praises Promiscuity.
There are no sexual boundaries when it comes to modern women's magazines. Anything goes. They're known for featuring edgy female celebrities on the front covers accompanied by articles that celebrate a promiscuous life.
3. Glamorizes Sex Outside of Marriage.
Teen Vogue recently published an entire article praising, applauding, and normalizing teen homosexual sex. That's right. Teen Vogue. This magazine which is targeted primarily at pre-teens and teens is no longer talking about your summer wardrobe and lipstick selection. Homosexual sex and heterosexual sex is encouraged and promoted as a normal part of teenage life.
4. Loves Abortion.
A while back Cosmo launched a campaign called #CosmoVotes where they encouraged their readers to vote for certain "qualified" political female candidates. In order for a political candidate to quality, however, they HAD to be pro-choice and pro-birth control pill. If a woman was pro-life, she was immediately disqualified. Modern women's magazines love sex without bounds and they love abortion on demand.
5. Promotes Radical Independence.
Whether you're still living at home or off on your own, these magazines encourage all girls to be completely independent of their families. Instead of encouraging you to ask your parents, your pastor, or a wiser older person for advice, these magazines jump in to fill the mentor gap. They push girls and women to be totally independent, career driven females who "don't need anyone telling them what to do."
6. Glorifies Gossip.
Females have a knack for gossiping and women's magazines know it. Whether they're criticizing a celebrity's cellulite, giving juicy details about a recent scandal or mocking the red carpet fashion, they know how to entice their readers. Despite the damaging effects of gossip, modern magazines are pros at chewing people up and spitting them out.
7. Rejects God.
This is the most important factor of all. Almost everything that modern women's magazines promote is anti-God. They encourage teens and women to rebel in every way against God's design for them. They're unashamedly breaking God's laws with no apology.
By now, I hope you're convinced that magazines like Cosmo, Seventeen, and Glamour are dishonoring to God and not worthy of putting before your eyes.
Instead of conforming to the culture we need to echo the words of David from Psalm 101:3, "I will set no worthless thing before my eyes; I hate the work of those who fall away; It shall not fasten its grip on me."
As Christian girls we're called to be set apart (holy) from our secularized culture.
Our heart's desire should be to honor and respect God in every way possible.
Don't fall for the headlines. Don't take part in the gossip. Don't be curious. Just say no. When it comes to modern women's magazines, let's reject them together and instead say,  "Create in me a clean heart, O God, and renew a right spirit within me" (Psalm 51:10).
If you like magazines there are some great substitutions out there! I recommend checking out these two options:
 SetApart Girl Magazine by Leslie Ludy is full of color, stories, practical tips, spiritual encouragement for the Christian girl's life.
Life:Beautiful Magazine is another great option for the modern Christian girl who's looking for encouragement, tips, recipes, and fun columns.
What about you?
Do the front covers of worldly magazines like Cosmo, Seventeen, and Glamour make you curious? If so, what is it that captivates you?
Are you willing to say "no" to your fleshly desires and reject these magazines?