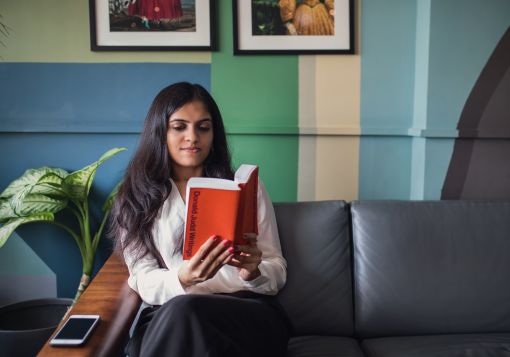 I was heading into my senior year and was highly anticipating everything that was waiting for more.      
My last year of basketball. Graduation parties. Senior trips. My favorite Christian summer camp. And all of the unknown adventures ahead. 
Senior year began. Everything seemed perfect. 
I was at the height of my basketball skills, had an incredible group of friends, and was thriving in all aspects. Little did I know that there were a few surprises just around the corner. 
First, it was the sudden and shocking death of a friend and fellow basketball player. My world was rocked. I had never experienced the loss of a friend. It felt like a cruel dream that I needed to wake up from, but couldn't. 
Next, it was the injury. 
About 8 weeks before my national basketball tournament I came down with an injury. My first real injury in my entire basketball career. Again, it felt like a cruel joke. I couldn't force myself to heal any faster than time would allow. I had to wait it out. I ended up missing most of my final season. For a girl who lived and breathed basketball, this was devastating. 
The end of my school year came and it felt different. Different than I had hoped. Different than I had dreamed. I walked the stage, threw my hat in the air, and wondered what was next. 
If you're in high school or college, I'm positive you've faced your own form of a disappointment this year. 
From canceled classes, sports, competitions, and prom, the list of what isn't happening this year is endless. 
My younger sister, Suzanna, is one of those high schoolers who's experienced disappointment this year. She had been looking forward to graduation all year long. Walking the stage with her friends was her main motivator. 
A few weeks ago the dreaded email arrived in her inbox with the word "CANCELED" in all caps. Her Dream moment would not happen. Senior graduation was canceled for good. A moment, a memory she can never get back. 
Are you experiencing disappointment right now? Did something in your life get canceled? Did your school year look different than you were hoping? 
I can't even imagine being in your shoes.
High school and college are special years. Every moment, every event, every sport, every activity, and every conversation are moments to cherish. Moments that define life for those crucial years. 
I won't pretend to understand exactly what you're going through because I can't. Instead, I want to encourage you with three truths that have helped me when I've faced disappointment. These truths have helped me to have hope and joy even when life wasn't going the way I wanted. 
1. God is good even when life is hard 
It's really easy to view God as being good when life is going the way that we want. When life isn't going the way that we want it's easy to view God as distant and careless. The truth is that God doesn't change. He is the same yesterday, today, and tomorrow. He is full of love and cares even when life is hard. God's Word and prayer are the best places to go when life is hard. He will provide the steadfast love and peace we need in the most difficult of moments.

Taste and see that the LORD is good; blessed is the one who takes refuge in him. Psalm 34:8
Give thanks to the LORD, for he is good; his love endures forever. Psalm 107:1
And we know that in all things God works for the good of those who love him, who have been called according to his purpose. Romans 8:28
2. God can be trusted with tomorrow 
God sees the bigger picture. He knows what tomorrow holds. He knows what next year holds. He has the power to use all things for good in our life. He can be trusted. We can follow Him with full confidence. 
 Look at the birds of the air, for they neither sow nor reap nor gather into barns; yet your heavenly Father feeds them. Are you not of more value than they? Which of you by worrying can add one cubit to his stature?
"So why do you worry about clothing? Consider the lilies of the field, how they grow: they neither toil nor spin; and yet I say to you that even Solomon in all his glory was not arrayed like one of these. Now if God so clothes the grass of the field, which today is, and tomorrow is thrown into the oven, will He not much more clothe you, O you of little faith? Matthew 26:30 
3. Gratitude is possible even during disappointment 
Happiness is a feeling that can come and go. Gratitude is something deeper. It's a choice that can be made even when life is hard. Your level of gratitude and joy is not dependent on your circumstances. It's not dependent on those around you. You can experience total gratitude towards God and others even when you're experiencing disappointment. Gratitude is a choice. 
Rejoice evermore. Pray without ceasing. In everything give thanks: for this is the will of God in Christ Jesus concerning you. 1 Thessalonians 5:16-18
4. There is hope and joy to be had 
There is always hope and joy to be had in Christ. Through the death and resurrection of Jesus, there is always hope. No matter what happens in life, we have hope in the future. This is not the end of our story. One day we will experience the fullness of life through a perfect relationship with God like we were created for. Praise the Lord this isn't the end. It's truly only the beginning. 
What about you? Have you experienced disappointment this school year? How have you found hope even through the difficulty?