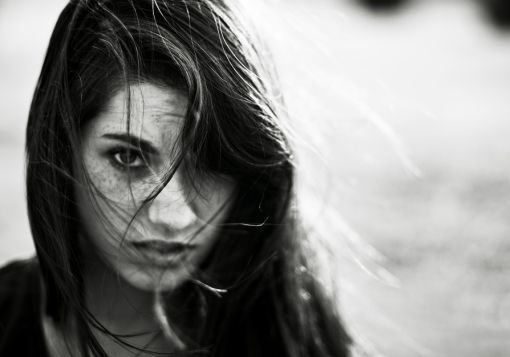 During the past couple of months my life has been busy, busy, busy. My days have been filled with long hours of manuscript revisions, traveling, speaking, working in my dad's office, visiting with relatives, and so much more.
During all of this busyness, I've also been facing an emotionally confusing issue in a certain area of my life.
Due to the combination of tiredness and busyness, I've been struggling to keep my thoughts and emotions under control.
Typically, I can focus my mind on Scripture (or prayer) and my thoughts and emotions get in check pretty quickly.
Not this time though.
For some reason, I've been in need of extra work to get a reign on my crazy thoughts.
I'm not the only girl who struggles with this, right?
Despite how weak or strong I'm currently feeling, I know that Bible commands me not to worry but to give thanks in all circumstances.
Philippians 4:6 says it this way, "Do not be anxious about anything, but in everything by prayer and supplication with thanksgiving let your requests be made known to God."
Knowing the truth of that verse and actually applying it and putting it into action has been difficult recently. Do you ever go through seasons of struggle like this?
Two Questions to Battle Discouragement
Instead of standing by and giving into my thoughts and emotions, I've been kicking things into high gear and striving to honor God in this area of my life.
I've been spending extra time reading through one of my new favorite books by Nancy Leigh DeMoss titled: A Place of Quiet Rest. (I consider it a must read!)
As I was reading today, a small section jumped out at me. I think Nancy must have written it with me in mind. She said,
"When I encounter someone who is battling discouragement or depression, I often ask two questions: 'Are you singing to the Lord?' and 'Are you memorizing Scripture?' These two exercises are not some magical formula to make all our problems go away, but they do have incredible power to change our perspective and attitude toward the issues we are facing."
This piece of wisdom popped out of the page and brought me loads of encouragement.
I don't have to be a "victim" to my thoughts and emotions.
By the power of God I can do practical things that will revive and restore my thoughts, which will then direct my emotions.
Without wasting a second, I went about singing some of my favorite classic hymns. Immediately, my spirits were lifted, and I started to feel revived. I also started meditating on Psalm 23, which helped remind me of the truth of who God is.
From One Emotional Girl to Another . . .
As an emotional girl to emotional girls, I want to encourage you to give Nancy's advice a try. Don't give in to worry, fear, depression, or discouragement when it comes knocking at your door.
Try singing great hymns (or praise songs) and meditate (that's a fancy word for thinking about over and over) on passages like Psalm 23.
You will be pleasantly shocked by the incredible results.
I know this will not be the last time I will face worry or discouragement in my own life. I know that confusing circumstances will be back in before I'm ready. With a solid plan of action, like this, I have nothing to fear.
I know how to fight off crazy thoughts that can so easily turn into crazy emotions.
Are any of you girls struggling with worry, confusion, discouragement or depression? If so, how can you apply Nancy's advice to your situation?
Are you willing to give it a try?
I would love to hear how you have dealt with crazy emotions in the past. How could singing to the Lord and memorizing Scripture help in the future? Let's carry on this conversation in the comments section below.
Photo Credit: Here