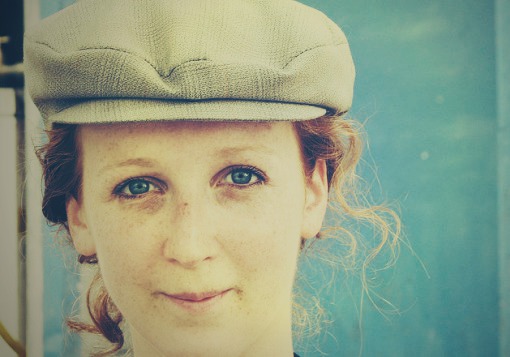 There's a group of women who say, "If a man can go shirtless than a woman should be able to as well." This group of activists claims they are fighting for "gender equality." They have decided that equality with guys means total sameness as guys. Anything a man can do a woman can do, right?
I'm sad to say that this group of activists will be coming to my city to put on this ridiculous display. I guess their goal is to cause a big scene, get people riled up, and then get them to jump on board with their message.
Before you get all up in arms let me set things straight. I am 100% for equality between guys and girls. I am a firm believer in the fact that guys and girls are absolutely, completely and without a doubt equal in value.
What I want to know is this, who came up with the idea that worth is based on sameness? Why do we as females feel the need to find our equality with men through being the same as them?
Worth is not based on sameness.
We as Christian girls need to get rid of the idea that our worth is based on being the same as guys. I'm not sure who started that rumor but it's simply not true.
The only person who is allowed to define your worth is your Creator. And nowhere in the Bible will you find God say that men are more valuable than woman or vice versa.
The culture isn't in charge of defining your worth. Feminists aren't in charge. Men aren't in charge. God is in charge.
As the Creator of the universe and the Creator of all living things, God is the only One with the authority to define your worth.
With that in mind let's see what God has to say about your equality with guys. Is it true that we as females are just as valuable as males?
Here's what God has to say about guys AND girls:
You were fearfully and wonderfully made (Psalm 139:13-14).
You were chosen as God's child before you even existed (Ephesians 1:4).
You are God's very own possession. You are His child. He has a home and inheritance waiting for you in Heaven (Ephesians 1:13-14).
While you were dead in your sins, Christ died for you (Romans 5:8).
You were created in the image of God (Genesis 1:27).
You were created for God's glory (Isaiah 43:7).
You were created to have a personal relationship with God (Acts 17:24-28).
Jesus died on the cross for your sins so that you could spend eternity with Him (John 3:16).
Do you see the difference?
The girls that I mentioned in the beginning are searching for value in all the wrong places. Instead of looking to the culture, guys or even other girls for your value, you need to look to Christ.
"The Bible's view on worth is much different than that of popular culture. It teaches that we don't need a greater sense of 'self-worth'…what we desperately need is a greater sense of 'His-worth'." -True Woman 101
He gives you worth.
The fact of the matter is this – in and of yourself you have no value. The only true worth you have is the worth that Christ has given you. He created you, made you in His image, loves you and died for you. That gives you all the purpose, value and fulfillment you could possibly need.
It's time for us as girls to embrace our unique God-given differences from guys. It's time for us to accept the fact that being different is not a bad thing. It's time to acknowledge that God is the Creator, He made the male and female and He created us equally valuable yet purposely different.
The next time you are tempted to believe the lie that equality means sameness, just pull up those eight points I listed and remind yourself of the truth. Don't be deceived. Trust in God's Word and believe that He is the only One who can define your worth.
Where do you find your value as a girl?
Have you bought into the lie that equality with guys mean sameness as guys?
Do you believe it's possible that guys and girls are created differently but have equal value?
Do you believe that God created you and is the only one who can give you worth?
Photo credit: www.flickr.com | kahala