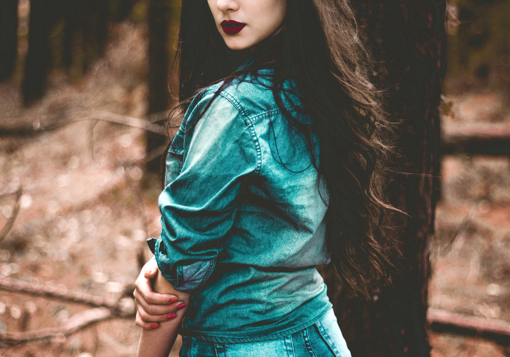 "Feminism is a movement for all women!" I've heard this statement hundreds of times. I've received dozens of emails and comments from Christian girls stating similar things.
But is it? Is modern feminism truly a movement for all women? Because if it is, I sure don't feel included. All of those women who were rejected from the "Women's March" for being pro-life didn't feel included either.
Regardless of how sweetly feminism is defined in the dictionary, the reality of what it is today tells us all that we need to know. Modern feminism is a direct attack on God's design for womanhood. Disagree? Jump back in time with me to find out what some of the "founding mothers" of this movement were fighting for.
Here's an eye opening statement from the Declaration of Feminism, dating back to 1971:
"The end of the institution of marriage is necessary for the liberation of women. Therefore, it is important for us to encourage women to leave their husbands and not live individually with men. All of history must be rewritten in terms of oppression of women. We must go back to ancient female religions like witchcraft."
And check out what feminist, Annie Laurie Gayler, said in her article titled, "Feminist Salvation:"
"Let's forget about the mythical Jesus and look for encouragement, solace, and inspiration from real women. Two thousand years of patriarchal rule under the shadow of the cross ought to be enough to turn women toward the feminist's salvation of the world."
And you've probably heard of Gloria Steinem? She's the famous feminist leader who once said: "By the year 2000 we will, I hope, raise our children to believe in human potential, not God."
These statements make it very clear.
Feminism is not for all women. It's only for those women who jump on board with the feminist agenda.
As Christian women, it's high time we stopped trying to defend feminism and understood it for what it truly is: A direct attack on God's design for womanhood.
Whether we want to admit it or not, feminism is not for God. It is not for God's design for women. It's not pushing us towards Biblical womanhood.
And this is exactly why John MacArthur (pastor, author, and Bible teacher) said, "One of the most devastating and debilitating and destructive movements in our day is the Feminist Movement. It is changing not only the world, but sadly it is changing the church. And as a result, the Word of God is being dishonored."
Why does he feel so strongly about this? Because the mantra of feminism is this: My womanhood, my way.
As courageous as this mantra sounds, it completely rejects God as the authority.
As Christian women, we must choose to obey God's Word before we obey anything else. Our greatest passions shouldn't be to spend our lives simply fighting for our "rights," but to spend our lives glorifying God through our womanhood.
Our mantra should be: God's womanhood, His way.
In order to see how clearly feminism is attacking God's design for womanhood, we need to pull out God's word and do a side-by-side comparison. We need to see what feminism stands for versus what God's Word stands for.
And since Titus 2 is one of the key passages for women, let's use that as our guide. As you read the following verses, honestly evaluate whether or not feminism promotes these same ideas:
"Older women likewise are to be reverent in behavior, not slanderers or slaves to much wine. They are to teach what is good, and so train the young women to love their husbands and children, to be self-controlled, pure, working at home, kind, and submissive to their own husbands, that the word of God may not be reviled" (Titus 2:3-5, italics added).
What do you think? Does that sounds like modern feminism?
Let's zoom in a little more and do a quick side-by-side comparison (we'll focus on God's instructions for young women):
Love your husbands

(feminism encourages liberation),

love your children

(feminism praises abortion),

be self-controlled

(feminism promotes the "wild woman" lifestyle),

be pure

(feminism fights for sexual autonomy),

be working at home

(let's be real. The feminist movement has encouraged women to get out of their homes and out of the "bondage" of homemaking)

kind

, (the feminist movement has been one of anger and bitterness)

and submissive to their own husband

(if there is one thing you will

never

hear the feminists promote, it's biblical submission. Feminism encourages women to rebel against submission and to be their own authority).
If this isn't clear, I don't what is.
Feminism and Biblical womanhood stand directly opposed to one another. What God commands, feminism rebels against. What God praises, feminism mocks. What God upholds as good, feminism upholds as oppressive.
Feminism is a direct attack on God's design for womanhood and it's high time we called it what it is. It's not a movement for the "good" of all women, but a movement with an evil agenda to kick God out of the picture and redefine womanhood according to its own terms.

But before we give the feminist movement too much credit for redefining womanhood, we need to zoom out and take a look at the bigger picture. We need to answer this question:  "Why is feminism redefining womanhood?"
Whether we realize it or not, there is a much bigger battle going on here (Eph. 6:12). A battle that goes far deeper than a women's movement.
As Christians – as children of God – we have a great enemy.
Our greatest enemy (Satan) would love nothing more than to destroy our witness as Christian women. Why? Because if he can get us to ditch God's design for womanhood, he knows that God will be mocked. God will be laughed at. Families will fall apart. Marriages will crumble. Morals will vanish. Promiscuity will reign. God will be rejected.
If we, as Christian women ignore God's design for womanhood in favor of feminism, God's Word will be compromised. God's Word will be rejected.
And this is exactly why Titus 2 concludes it's instructions for women by saying so that, "…the Word of God may not be reviled." We choose to obey God's Word SO THAT it is not reviled. So that God's Word isn't criticized, attacked, railed against, and badmouthed.
When choose to obey God's Word and actively live out His specific design for womanhood, we put the gospel on display.
We show the lost world that there is a God out there and He can be trusted.
I pray we will be strong women who humble ourselves under the authority of God's Word and choose to obey it. I pray we will reject the counterfeit version of womanhood, and instead fully embrace God's good design. God has a beautiful and incredible design for womanhood, but if we're prideful, we will resist it.
May we be women who make God's Word believable by the way we live it out. As we say in our book, Girl Defined, "Our world desperately needs to see Christian women who have a backbone and are willing to say no to evil and yes to righteousness."
May we be those women.
I'd love to hear from you below.
Do you feel a resistance to biblical womanhood? If so, in what ways do you need to humble yourself before God and submit to His design?

Do you feel the need to defend feminism? If so, why? Are your feeling rooted in God's truth or in cultural ideas?
To learn more about God's incredible design for womanhood, grab a copy of our book, Girl Defined: God's Radical Design for Beauty, Femininity, and Identity.
Photo Credit: Here