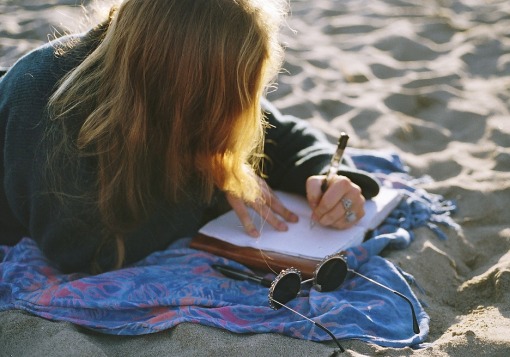 Conversation #1:
Me: "Hey Rachel! Since you're a senior in high school now, what do you think you'll do once you graduate?"
Rachel: "Oh…well, I'm not really sure. I applied for a bunch of colleges, so if I get accepted to one, I guess that'll be God's sign that I should go!"
Me: "I see…so have you prayed about which college you should go to?"
Rachel: "Not really…I mean, I don't really need to. The college that accepts me will probably be God's will for me."
Conversation #2:
Me: "How ya doing Ashley? Congrats on graduating from high school last week! That's super exciting. Do you have plans for next semester?"
Ashley: "Oh, thanks! Actually, I do. I'm planning on attending the community college for one year, then transferring to the state university. I'm getting a degree in biology and then I hope to pursue my masters after that. Possibly med school. We'll see."
Me: "Wow! Sounds like you have life all figured out! What led you to choose this path for your future?"
Ashley: "Well, my parents are education freaks and want me to have a super great start for my life. They want me to be successful and have a great career. That's the main reason."
Conversation #3:
Me: "Hey there Kaley! Looks like you're having an awesome summer break. What are your plans for the fall?"
Kaley: "Ummm…well…I'm kinda still figuring that out. I'm taking some online classes…and working as a nanny…but I'm not sure what I'll be doing this fall."
Me: "Oh, okay. Sounds like you're in a transitional stage…?
Kaley: "Yeah, I guess. I'm thinking about just getting a job at Starbucks or something and saving money for the next few years. I honestly don't enjoy school…and I'm just not sure what to do."
Conversation #4:
Me: "Hi Melissa! What are you doing now that you're a fancy high school graduate?
Melissa: "Well my parents don't really think a college degree is necessary for me…so I'm not going that route. I'm just staying home with my family right now."
Me: "Okay, that's great. What do you do all day at home?"
Melissa: "Well…I don't do much right now. I watch a lot of movies and run errands for my mom when I have to. I read some books, mostly novels though. I just hope prince charming will come knocking on my door soon!"
These 4 girls represent the majority of Christian high school girls in America today.
Can you relate to any of them? Each one of these girls was approaching a huge fork in the road of life. They were all facing the what-do-I-do-after-high-school dilemma.
Each girl had a very different perspective and plan for her post high school life. Although each one called herself a Christian, they all had the same underlying problem in common.
Did you notice how none of the girls mentioned anything about prayer, seeking God, pursuing wise counsel, or studying God's Word for direction? Not a single girl took the time to ask God what He thought she should do with the next four years of her life.
Sadly, this is the norm for Christian girls today.
The average Christian high school girl that I talk to seems to spend very little time praying and seeking God's will for her future. Whether a girl is ambitious in her post high school plans or lazy, if Christ is not at the center of her plans they will not be spiritually significant.
We live in a culture that promotes a pattern like this: High school > College Degree > Masters Degree > Career > Retirement.
Many Christian girls jump into the college scene because it's considered the "normal" next step to take in our society. They spend very little time praying about whether or not God would want them to spend four years of their life earning a degree.
On the flip side, many Christian girls who choose a different route make that choice without spending a lot of time in prayer either. They do it for various reasons and convictions that have little to do with seeking God's will.
Very few young women have long-term, Christ-centered goals for their life.
They don't look at their life 5, 10, or 20 years down the road and ask, "Is what I'm doing now going to help me serve Christ better in my future?"
They just follow the cookie cutter pattern of the culture, give in to social pressure, follow their peers, or are just plain lazy.
Up to this point, I have only met a small handful of Christian girls who have a Christ-centered focus for their future. Upon graduating from high school these girls pray fervently for God's direction and guidance, seek wise counsel, and then pursue a plan that is thought out, intentional, Christ-focused and has lasting value.
Girls like this are rare and few and far between.
If you're a girl between the ages of 13 and 21 this post is especially directed at you. If you fall into that age category and are reading my words right now, I am challenging you to gain a bigger vision for your future.
I am challenging you to break free from the cookie cutter pattern of our culture and do something way better with your life.
Before you make any plans for your post high school years, ask yourself these 5 questions:
What is my long-term dream or goal for life?
Is my long-term dream or goal Christ-focused or self-focused?
Does my long-term goal conflict with God's design for femininity?
Do my future plans involve serving God and advancing His kingdom, or serving self and advancing my own kingdom?
Will my future plans conflict with marriage and children if God blessed me to be a wife and mom someday?
Instead of plunging forward into your future with little thought to what God thinks, I encourage you to seriously ask yourself those 5 questions. In addition, pray every day for God's wisdom and guidance to direct you in what you should do. Seek counsel from older, godlier women who share the same heart for serving God that you hope to have some day.
As Leslie Ludy puts it, "Stop trying to fit [Christ] into your life; instead, build your life around [Him]."
Planning a future you won't regret.
By seeking God now about your future and choosing to make Christ the center of your plans, you will most likely never regret where God's leads you.
You will look back on these young years with a smile knowing that God was in the center of your choices and that you didn't waste any time. You will be a radiant example to the world around us of what Christianity and Biblical womanhood is all about.
For more encouragement and help in this area, I highly encourage you to download and read our FREE 30 Day Devotional called, Reaching Beyond Myself. You can download it here.
Okay, so what about you?
Are you more like girl number 1, 2, 3, or 4? Or maybe another type of girl?
What are your personal goals and dreams for your future? Are they Christ-focused or self-focused?
How do you measure up to those 5 questions from above?
Photo credit: www.flickr.com | Nathmart