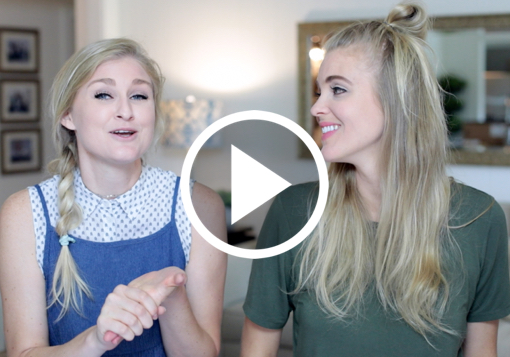 When the busyness of the school year hits, it can be easy to push God to the back burner. The two of us have been there and we totally get how that goes. 
Unless we, as modern women, are intentional to get into God's Word, it won't happen.
The two of us are challenging you to bring God into your school year. Whether it's middle school, high school, or college, make your relationship with God a top priority.
"Blessed is the man who walks not in the counsel of the wicked,
nor stands in the way of sinners, nor sits in the seat of scoffers; but his delight is in the law[b] of the Lord, and on his law he meditates day and night. He is like a tree planted by streams of water that yields its fruit in its season, and its leaf does not wither. In all that he does, he prospers" (Psalm 1:1-3 ). 
A few ideas to help you grow during the busy months!
Find a Bible reading plan (Read Scripture, She Reads Truth, YouVersion).
2. Join a Bible Study Group (Bible Study Fellowship)
3. Meet with a friend once a week.
4. Reaching Beyond Myself Devo.
Plan ahead for spiritual growth this school year.