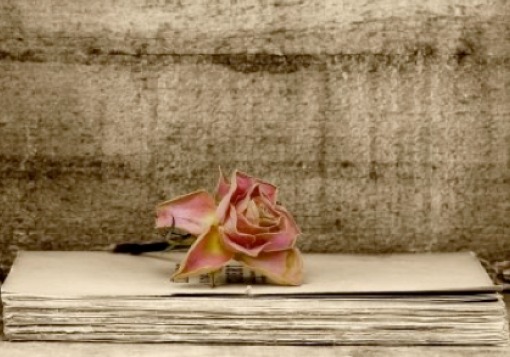 "God, I don't understand why my parents got divorced."
"God, I don't understand why I'm still single."
"God, I don't understand why we had to move across the country."
"God, I don't understand why my parents have such strict rules for me."
"God, I don't understand why my family is on such a tight budget."
I vividly remember a time in my life when I had my very own "I don't understand why" moment.
I was nineteen going on twenty when God allowed a guy to enter the scene of my life. I met this guy (let's call him Nate) at my church's young adult Bible study. Slowly but surely I found myself more and more attracted to Nate. It wasn't long before Nate began meeting with my dad in hopes of possibly starting a relationship with me.
After months of meetings between Nate and my dad, my dad finally gave us the go ahead. Nate and I didn't start casually dating, but pursued a serious relationship with the intentions to discover whether God would have us marry or not. I was excited and nervous all at the same time. I wondered if this was the man that I would spend the rest of my life with. It wasn't long before God made His will very clear. Nate and I were not supposed to get married.
That is when the doubts and questions started to flood my mind.
"God, I don't understand why You brought Nate into my life if You knew our relationship would one day end." I had a choice to make—I could question God's perfect love and goodness in my life, or I could trust that He is completely sovereign, infinite in wisdom and perfect in love. By God's grace, I was able to trust that God was using that hard situation in my life for my best and for His glory.
It has been over four years since that relationship ended and I can honestly look back on it and say, "Thank You, God, for allowing that trial in my life." I don't look back at that relationship with bitterness toward God, but with gratitude that He used that hard time in my life to grow and mature my relationship with Christ.
What's your current "I don't understand why" question?
Do you believe that God is completely sovereign, infinite in wisdom, and perfect in love?
Are you willing to choose to trust God whether you feel like it or not?
I challenge you to take the "I don't understand why" situations in your own life and give them to the Lord. Instead of angrily asking Him, "Why?" choose to believe that God, in His perfect love and holiness, has a plan for your life. Choose to believe that He can work every situation in your life for good, if you would only choose to trust Him through
it.
Lastly, take some time to meditate on these verses as you strive to put your trust in the Lord.
"Great is our Lord, and abundant in power; his understanding is beyond measure" (Psalm 147:5).
"I know that you can do all things, and that no purpose of yours can be thwarted" (Job 42:2).
"And we know that for those who love God all things work together for good, for those who are called according to his purpose" (Rom. 8:28).
Photo Credit: freeimages.com : sol_one