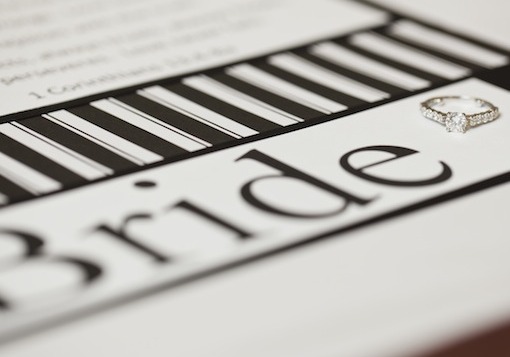 It's tough and sometimes a little awkward saving my body for one man's eyes alone. I had to face a tough situation recently when I was asked to be in a friends wedding. She is a long time childhood friend and was recently engaged to be married. I was so excited for my friend and love the fact that she would soon be married. She asked me to be a bridesmaid in her wedding! How exciting was that. There was only one problem, her bridesmaids dresses were strapless.
I knew I couldn't wear the dress. 
As my friend and I sat there looking at the pictures of the dresses online, my face started to heat up and my palms started to get sweaty. I thought to myself "what am I going to say?" I knew I couldn't wear a strapless dress and I knew she knew that I never had before. I didn't know if she thought just because it was a wedding I could compromise or if I was going to have to explain it. Thankfully at the very end she asked me if I would be willing to wear a strapless dress. I very thoughtfully explained to her I wouldn't, but that I could add sleeves/straps to the dress in a very professional and non distracting way. She said that would work great!
I know it's going to be a little awkward being the only one with straps sewn onto my dress in the wedding, but I can't compromise my standards for the sake of a bridesmaids dress. If worse came to worse and the bride and I couldn't come to an agreement about the dress, I would have had to step out as a bridesmaid. No, I wouldn't have wanted to step out, but, I wouldn't have wanted to compromise either.
I realized that my body is for one man only.
I know, as young Christian girls, we have a lot to stand strong for. God has given us very shapely and beautiful bodies to be preserved for one mans eyes alone. Even if it's hard and we come across challenging and awkward situations, let's keep our bodies covered-up to honor the Lord and our future husbands.
What do you think you would have done if you were asked to be in someones wedding and were asked to wear something you knew didn't align with your personal convictions? Would you be willing to endure the awkward conversation and explain why you couldn't wear that particular dress? Would you have just worn it to avoid the controversy?
Plan now for future awkward situations. 
It's very important to set your standards on clothing now so that one day when you are faced with an awkward situation like I was, you won't compromise. I have committed to never wear a strapless dress, halter top, string strap, etc. Now that I have that commitment with the Lord it's not even an option for me. What commitments are you willing to make now so that you won't compromise later?
Ecclesiastes 5:4-5 (ESV)
"When you vow a vow to God, do not delay paying it, for He has no pleasure in fools. Pay what you vow. It is better that you should not vow than that you should vow and not pay."
Pray and then make a commitment to the Lord. Know that he is very serious about the commitments you make to Him.