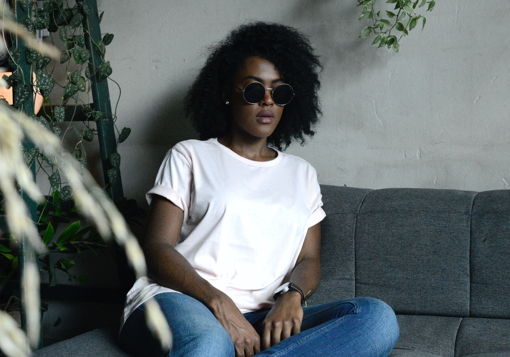 I can remember a time when, as a teenager and young adult, I was lonely.  Really lonely. It was a constant struggle and I always felt like I was on the outside looking in as I watched my friends and peers in their budding relationships.
I have vivid memories of crying and praying that I would somehow find the person God had for me. My study bible had tears on the pages as I searched for scripture that would be encouraging in my moments of intense loneliness.
There were times I felt miserable. 
Since that time, I have learned so much about where some of those thoughts and feelings originate. I have since become a wife and mother and I've also realized more and more just how our spiritual enemy works against us. 
I've learned that what tends to happen is that in daily life, ideas are planted in our heads. Some are encouraging and true, while many are definitely not. If we dwell on and feed into those unhelpful and unhealthy thoughts, they take root they begin to grow. Those roots go deeper and deeper until they become core beliefs, or "strongholds" as scripture calls them.
They become the information that we use to view and interpret the world around us.
Basically, those thoughts are going to impact how we see ourselves, how we see those around us, how we see God, and how we see our own futures. 
Unfortunately, when those core beliefs are not true, and they are in direct contradiction to what scripture says, it creates a  great deal of anxiety, fear, and worry. When we look around at all the messages in the world around us and we hear the whispers of the enemy, those messages taunt us and they wear us down. 
We get bombarded by messages like, "you're not worth anything unless you have a significant other," or "what's wrong with you that no one wants to spend their life with you?" In fact, I was even asked at one point what was wrong with me that I wasn't married yet!
Ouch! 
When we make a conscious choice to acknowledge those lies from the enemy and replace them with what God says is true, while wearing our spiritual armor, it makes all the difference in the world. 
Scripture says

that our struggles are not against flesh

and blood but against spiritual forces.
It says that we need to wear our spiritual armor and be on alert against the enemy. That means all of those thoughts-all of those discouraging, defeating, destructive thoughts that are planted on our heads-we need to be aware of them and replace them with the Word of God.
For we do not wrestle against flesh and blood, but against the rulers, against the authorities, against the cosmic powers over this present darkness, against the spiritual forces of evil in the heavenly places. Therefore take up the whole armor of God, that you may be able to withstand in the evil day, and having done all, to stand firm. Ephesians 6:12-13
God's Word is your sword. It's not an accessory.
It's a weapon to be used to defend yourself against the enemy. You can defend yourself against those thoughts by choosing to dig into God's Word and believing the promises inside of it. 
What are some

of your favorite verses that tell truth

about who you are in Christ?

What are some of your

favorite verses about your value as a

child of the King?
What can you choose to dwell on every time

the enemy tries to trip you up with

the lies he has given you?
The Author: Keri Kitchen is the wife of her childhood friend, mother of 3 little boys on earth and one little girl in Heaven, and a daughter of the King. Keri is also a mentor, blogger, and speaker with Every Day Incredible, a ministry for Christian women seeking a Christ-centered life balance. 
Download a free prayer guide, Using Prayer to Defeat Anxiety, by joining the mailing list at www.everydayincredible.net!