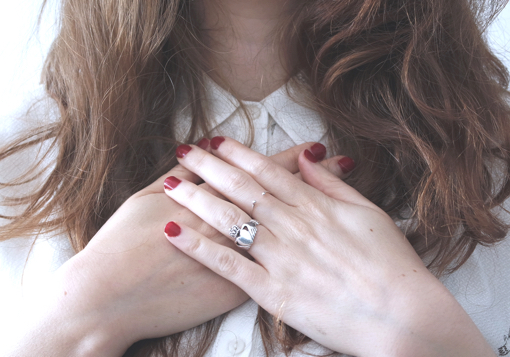 Ashley had grown to dread hanging out with her friends. She hated the thoughts that flooded her mind every time she met up with them.
What if they don't like my hair?
What if they think my outfit looks stupid?
What if they don't get my jokes?
On and on the thoughts continued. Ashley tried her best to curl her hair perfectly, paint her nails just right and wear the cutest outfits, but nothing seemed to work.
Ashley's desperate desire to be completely loved and accepted by her friends was turning her into a sad and depressed young lady.
Ashley thought that if she could only gain the constant love and approval of her friends she would be happy.
Ashley's friends had become an idol in her life. She never did find the fulfillment that she was looking for in her friends. She had big groups of friends, small groups of friends, and some really close girl friends. But nothing ever satisfied.
The Problem: Ashley was placing her friends up on a pedestal and looking for unconditional love and security in them. She was asking her friends to give her something that only God is able to give.
The Solution: The Bible is very clear that God is the source of all lasting pleasure and joy. When we fill ourselves with His Word and spend time through prayer in His presence, we will have the satisfaction we long for.
"You make known to me the path of life; in your presence there is fullness of joy; at your right hand are pleasures forevermore" (Psalm 16:11).
Despite our circumstances God has offered us fullness of Joy.
It's up to each one of us to decide where we will find our joy. If we choose earthly pleasures, we will never find true satisfaction. If we choose Christ, we will have the lasting joy we desire.
Here is a test to help you search your own heart and determine whether you are looking to Christ or earthly things to bring you happiness. Are you saying anything like, "If only I had _______, then I'd be happy?"
If only I were prettier then I'd be happy.
If only I were popular then I'd be happy.
If only I were thinner then I'd be happy.
If only I had a boyfriend then I'd be happy.
If only I had a good singing voice then I'd be happy.
If only I were taller then I'd be happy.
If only I were shorter then I'd be happy.
If only I had brown hair then I'd be happy.
If only I had blonde hair then I'd be happy.
If only I had a puppy then I'd be happy.
Do any of those resonate with you? Those things aren't bad in and of themselves.
The problem comes when we look to those things for fulfillment instead of to Christ.
When those things become our source for fulfillment, they become idols in our lives.
The only way to break free from our idols is to surrender those things to the Lord. Ask God to help you to live by truth rather than by feelings. Ask Him to help you study His Word to find out where true contentment really comes from.
I also want to recommend a book that has helped me tons with this topic. It's a book titled Idols of the Heart by Elyse Fitzparick. If you want to learn how to desire God above everything and anyone else, then this is the book for you. I read it last year and it had a dramatic impact on my life. I highly recommend it.
Leave me a comment below!
In what ways are you currently looking to something (or someone) other than God for satisfaction?
What are you doing about surrendering that idol to God?
Photo Credit: Here