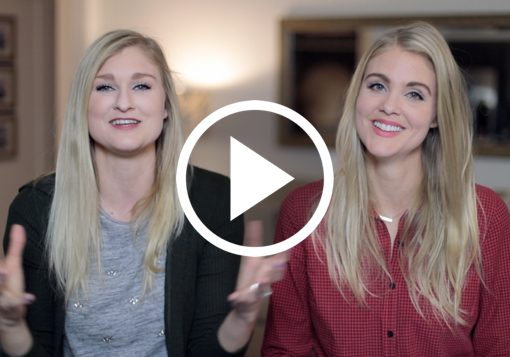 The two of us grew up in a home that celebrated Advent every single Christmas season. Our parents would put a big wreath on the dinner table. The wreath held four smaller candles on the outer edge and one big candle in the middle.
Celebrating Advent was a big deal for us as little girls and continues to be a big deal for us as grown women.
What is Advent?
The word advent literally means "arrival" or "an appearing or coming into place." The First Advent (meaning first appearing of Christ) happened at Christmas over 2,000 years ago.
The Christmas Advent celebration is both a commemoration of Christ's first coming and an anticipation of His second coming.
How does it work?
The Advent season lasts for four Sundays. It begins on the fourth Sunday before Christmas and ends on Christmas day. 
An Advent study is just a good reminder of what the season is truly all about and keeps your heart focused on the real purpose/celebration of Christmas.