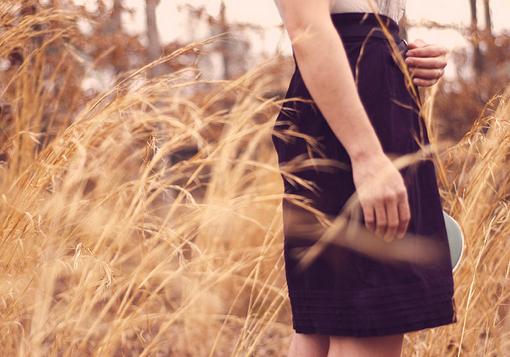 Raise your hand if you've ever heard a "Christiany" statement like this: "It's all about having a personal relationship with God." Or, "All you need is a little more God in your life." Or, "Just spend more time with God and you'll be fine."
I've heard all of those statements over the years and I'm guessing you have too.
These statements sound helpful – and they are true to an extent – but honestly, they're not really that helpful at all.
Standalone statements like these always left me scratching my head wondering what that actually looks like in real life.
As Christians, we know having a personal relationship with God is highly important…but how in the world does that work? I mean, God is GOD. He's the creator of the universe. He's complex. He's invisible. He's perfect. He seems far away and out of reach.
How do we, as finite girls, have a deep and intimate relationship with God Himself?
If you've ever had thoughts like these (I have!), this post was written for you.
These questions used to constantly bombard my thinking. I wasn't sure how to "connect" with and know God on a deep level. I wasn't sure how to understand or process who He is. I wasn't sure how to relate to Him or how He could relate to me.
Then, everything changed.
It all started during a normal, routine quiet time.
I decided to read the book of John, so I opened my Bible and curled up in my chair. As I read through John 1, there were a lot of verses that I didn't quite know how to interpret. Verses like, "In the beginning was the Word, and the Word was with God, and the Word was God" (John 1:1).
Who or what was the Word? Who was with God in the beginning?
I didn't understand the next few verses either, "He was in the beginning with God. All things were made through him, and without him was not any thing made that was made. In him was life, and the life was the light of men. The light shines in the darkness, and the darkness has not overcome it" (John 1:2-5).
So, I did what any confused Christian might do – I opened up some trusted commentaries.
As I read about the meaning of these verses, something clicked in my brain.
The Word, in these verses, is referring to Jesus. Jesus is the Word. Then I realized that Jesus and God were together in the beginning! Jesus was there with God creating the world and creating Adam and Eve. Jesus and God are the same.
This might sound extremely elementary, but stick with me.
As I dug a little deeper and pondered my discoveries, I realized something profound. God sent Jesus to the earth so we would know Him better. Jesus and God are the same, so that meant the more I learned about Jesus, the more I would know about God.
This was huge for me! For most of my life I had unknowingly put God and Jesus in two separate categories. Jesus seemed easier to understand than God. God seemed more complex, far away, and unrelatable.
But as my eyes were opened to this amazing truth, my entire view of God was transformed.
Getting to know God is the same as getting to know Jesus.
If I want to know God in an up-close and personal way, I need to look at Jesus! I need to study Jesus' actions, His words, His instructions, His emotions, His courage, His sympathy, His power, and His care for others. These are all a perfect reflection of the attributes of God Himself.
Jesus is God in the flesh. He is God in human form. He is a version of God that we can understand and relate to on a human level. John 14:9 says, …"whoever has seen Me [Jesus] has seen the Father."
This realization was profound to me.
For many years I had been trying to "get to know God" and I didn't know how to do that. It wasn't until I started getting to know Jesus that God made more sense to me.
If you're struggling to have an intimate and personal relationship with God, it might be time for you to focus your time getting to know Jesus. The book of John is a great place to start. The more you learn about Jesus and His character, the more you will learn about God.
Knowing God doesn't have to be some confusing religious term. It's actually quite simple. God and Jesus are the same.
Jesus came so we could get to know God in a personal and intimate way.
Amazing right??
My life has never been the same since. My relationship with God has never been deeper and more personal either. God is no longer a far off unrelatable deity. He is a warm, loving, personal, and caring God. He is a God that loved me so much, He came to earth, in human form, to die on the cross for my sins. He is Jesus.
I pray this truth resonates in your heart to know God deeper. I pray this truth transforms the way you view God and your relationship with Him.
Okay, your turn to share!
How does the reality that God and Jesus are the same transform your view of God?

What do you do to get to know God better?
Photo credit: Here