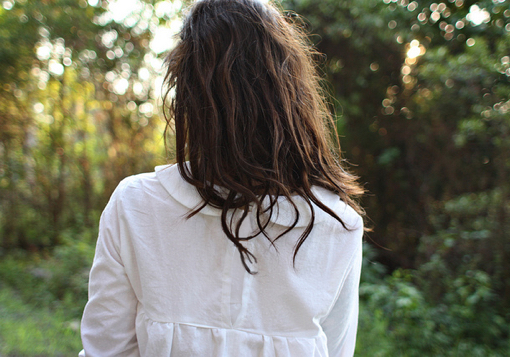 "With a sorrowful heart and deep pain, I must announce that my wedding has been canceled."
Those were the shocking words I read on my soon-to-be-married friend's Facebook status. What was going on?! I went to her wedding shower less than a week before I read this post…and her actual wedding day was scheduled to take place in three weeks!
How could this be possible? Was this a joke?
I immediately pulled out my phone and contacted this girl friend of mine. She informed me that the message was true and that her fiance had called off the wedding and the engagement.
Everything was over.
Her heart was filled with pain and sorrow as her dream wedding and future was shattered before her eyes. This is a true story.
I immediately felt ashamed and embarrassed for all of the little complaints I had made during the past week.
My little problems were nothing compared to the pain she was enduring.
As I talked with her and observed her over the next couple of weeks, I was extremely impressed by her attitude. Her desire to trust in the Lord and find comfort and peace in Jesus alone was very evident.
Although her heart was in deep anguish, she never lashed out in anger towards God. Instead she ran to God knowing that He was the only one who could offer her any peace during this tragic time.
Recovering from the heartbreak.
Although this trial was one of the hardest things my friend has ever faced, her focus and heart still remain on Christ. She continually fills her mind with scripture and constantly looks to Christ to meet her needs.
She even thanks God for being a loving God and for His purpose in this trial, even though she doesn't understand.
She knows God has a reason for this trial and she is choosing to trust in Him despite what she is feeling.
She isn't bitter toward God at all.
Not even a bit.
She is trusting that God will use this circumstance to grow and change her in ways nothing else could. Who knows what kind of ministry opportunity she will have in the future with other girls facing similar heartbreaks.
Proverbs 3:5-6 says, "Trust in the Lord with all your heart, and lean not on your own understanding; In all your ways acknowledge Him, and He shall direct your paths."
What would you have done if you were in her shoes? Would you have chosen to trust in the Lord with all your heart, or would you have rejected Him with bitterness?
1 Thessalonians 5:16-18 informs us of on we should respond: "Rejoice always, pray without ceasing, in everything give thanks; for this is the will of God in Christ Jesus for you."
Giving thanks through the pain.
Not only are we told to trust in the Lord with all our heart…we are commanded to rejoice, give thanks, and pray. This is a huge challenge for me too – especially when I am going through a really hard time (like this one).
The thing that encourages me the most though is this:
God created us and He knows exactly what we need, when we need it. We may not understand the "why's" behind things, but thankfully, we have a Savior who does.
I have watched my friend go through one of the hardest times in her life, and yet she came out stronger because of it. It wasn't easy to go through this trial, but she has found a peace in God and a trust in Him that has helped her through this like nothing else could.
No amount of shopping, eating, medication, or anything else could help her make it through like Christ did.
She had to turn to her Creator and trust Him when she had no answers.
In closing, I challenge you to think about these questions:
How would you respond to God if your wedding was canceled?

Would you trust in Him and praise Him or would you grow bitter and angry?

How has this story challenged you to think differently about your current (or future) trial?
Let's chat more about this below!
Photo credit: Here