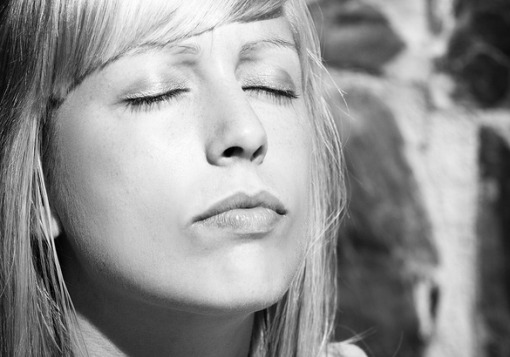 Jenna stomped up the stairs and slammed her bedroom door. This was the third blow-up in one week. Jenna and her mom weren't mortal enemies, but they weren't best friends. Let's just say they tolerated one another.
This sneak peak into Jenna's life is one small example of what many of you are dealing with. Last week on the girl defined blog and lies young women believe blog I wrote about loving your dad when he doesn't deserve it.
Many of you commented saying that you struggle to love both your dad and your mom.
Here are a few of the words I picked out from your comments: bitterness, anger, hurt, sadness, hatred, confusion, rejection, annoyance.
What in the world should you, a Christian girl, do when don't feel like loving your parents? Does the Bible have any wisdom to offer a girl in your shoes? I've got great news! Look what I found:
"But I say to you who hear, Love your enemies, do good to those who hate you, bless those who curse you, pray for those who abuse you" (Luke 6:27–28).
For every girl in the world who feels like her parents are her worst enemies, God has a word for you! He has given you wisdom and direction through the Bible.
It's up to you to obey His Word, as hard as that may be, or ignore it and follow your own advice. I want to encourage you to obey God. He understands exactly what you are thinking, feeling, and struggling with.
Remember that while He was being crucified He said, "Father, forgive them, for they know not what they do" about the people who put Him on the cross. He knows what it's like to love the people who cause you pain.
That is the kind of God you can trust in—a God who understands your pain and sorrows more than any other human being alive.
That brings us to the Seven-Day Challenge. What better way to learn to love your parents than to pray for them?
Will you join the Seven-Day Prayer Challenge?
Sign your name in the comments section below if you will commit to praying for your parents over the next seven days. I've listed some ideas below, day by day, on what to pray for.
Day 1 – Pray for your parents to:
Know Jesus as their Savior.
Grow spiritually.
Learn to love God's Word.
Desire to study God's Word and memorize it.
Grow in their desire for God.
Day 2 – Pray for:
God's Word to bear fruit in your parents' lives.
For your parents to grow in the areas of wisdom, discretion, and understanding.
Day 3 – Pray for your parents to:
Have tender hearts toward God and His Word.
Be humble and accepting of wise counsel.
Have soft hearts.
Be quick to repent of sin.
Day 4 – Pray for your parents to:
Embrace God's design for their marriage and individual roles in the family.
Not to be influenced by the culture, but by God's Word
Day 5 – Pray for your parents to:
Love purity, holiness, and righteousness.
Hate wickedness.
Take a bold stand against all evil.
Day 6 – Pray for your parents to:
Have a servant mindset.
Have teachable hearts before God.
Desire God's will above their own.
Day 7 – Pray for yourself to:
Love your parents like Christ loves you.
Learn to have Christ-like love.
Have a humble heart and a servant mindset.
I am so excited about this seven-day prayer challenge. I can only imagine what God is going to do in your heart as you lift up your parents in prayer.
Are you willing to take the seven-day challenge? Sign your name below to join!
 Photo credit: www.flickr.com | eljoja