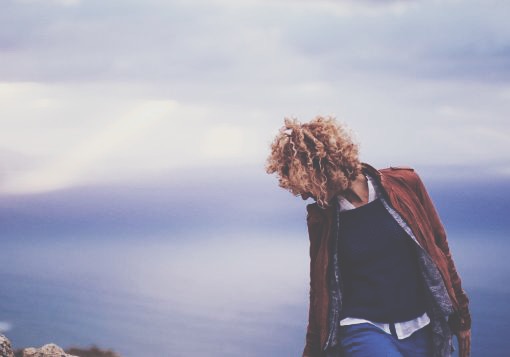 When we look around at the circumstances of people in the world today, we discover that there is a vast amount of suffering and pain being endured.
Many different people struggle with many different types of suffering.
Hospitals are full of horrible diseases and injuries, parents are getting divorces, babies are being aborted, war is raging, people are being sold into slavery, drug abuse and alcoholism is affecting more and more people, and the list goes ever on and on.
People are hurting.
Everyone is affected by suffering or pain at one point in their life. It may not be physical, but everyone goes through tragedy. And when they do, they look up to the sky in a moment of anger and rage and ask the all too familiar question "Why is God allowing this to happen to me?" Or "If God is so good, why does He allow suffering?"
Addressing this topic has not been easy.
Books have been written, sermons have been taught, and speeches have been made. But this is what God showed me when I went through a tragedy of my own last month. I was at a low point and my heart was crying out to God.
I felt like David in Psalms 69:1-3 when he said:
"Save me, O God! For the waters have come up to my neck. I sink in deep mire, where there is no standing; I have come into deep waters, where the floods overflow me. I am weary with my crying; my throat is dry; my eyes fail while I wait for my God."
When I asked God why He was allowing this to happen to me He repeated a message to me over and over again in the weeks that followed. It set my heart free and I was once again reunited with joy from the Lord. The message that I would like to share with you is this:
God puts us in situations that allow us to bring Glory to Him and allows us the opportunity to be an example and witness to others around us.
While you are going through a dark season in your life, no matter what it is, Jesus gives us the opportunity to use our circumstances to bring glory to Him. We bring glory to Jesus by accepting where He has us in life right now and letting go of our stubborn will that says to God, "Fix this for me! I can't live this way anymore. I'm tired."
God has you here for a reason.
We don't know what the reason is right now and we may never know. But whatever you are facing, God will bring good out of it. God will use it for your good. It is so hard to believe, but please know that Jesus loves you more than anything in this world. He wants us to love Him back. When you let go of what you want and your dreams and desires, God gives us an unexplainable, overwhelming peace.
Getting to that point of letting go is sometimes the hardest thing we could ever do.
We don't want to give up the things that will make us happy (or what we think will make us happy). We don't want to let go of the security we have in the thing(s) we are holding onto. But God wants our complete surrender. He wants all of our heart. Not half. When we give up our will and our way, God blesses us.
He gives us peace beyond anything we could think or imagine.
You might be a cancer patient in the hospital, or a single mom struggling to survive, a girl whose heart has been broken and shattered too many times, a victim of terror, or someone who just lost her job. Whatever your season of life right now, God wants to hear from you.  Silence is only more threatening to your walk with Him. You have been put in this time of life for a purpose. Wherever God has you in life is for a purpose.
Let go of fighting to control your life and circumstances. Let Jesus take care of you.
You will run yourself ragged trying to make things happen. Surrendering your life and trials to God is the most freeing and rewarding thing. You don't have to be in charge of things! God can take care of you. God can change your life around in the blink of an eye if you only give him the power to do so.
I love this quote from Charles Stanley:
Is there a difficulty in your life that continues to persist no matter what you do? You may not understand it at the moment, and that's okay. It is not necessary that you understand your circumstances or why they affect you as they do. What's important is that you honor the Lord in them.
The key to maintaining hope as you experience adversity is found in this one foundational truth: God is absolutely sovereign (Psalm 103:19). And because He is Lord over all creation, you can know for certain that He will work through everything that touches your life for your benefit. That's right-everything. Nothing gets through to you if it won't somehow edify or refine you eventually.
Therefore, the wisest course of action whenever trials arise is to ask "Father, what would you have me learn?" Listen to Him. Trust Him. Obey Him. And endure with confidence, knowing that eventually you'll see how He's worked through every detail to bless you.
-Every Day in His Presence, Charles F. Stanley
Focus on your creator 
When we surrender our circumstances to Jesus it allows us to take our eyes off of ourselves, our pain, what everyone else around us is doing, and simply focus on our creator.
We can bask in His love and bring Him glory by magnifying Him in our lives instead of what we are going through at the present moment.
Tune into God's character, His promises, His blessings, what He has delivered you from in the past, and it will bring you peace and joy, comfort and love. Believe it, dear sister.
"And we know that all things work together for good to those who love God, to those who are the called according to His purpose" (Romans 8:28). 
Don't grow bitter by trying to question God's plans or by trying to conquer your own battles.
Jesus wants you to run to Him for help. He is waiting for you to surrender so that HE can open the floodgates of heaven to save and deliver you and win all of your battles.
This is not about you. It is about God fighting for your salvation and for your heart. He is a jealous God. Won't you trust Him?
Are you ready to surrender your circumstances to Jesus and stop fighting to win your own battles?
Thanks for reading. Let's talk! Leave your thoughts in the comments. God bless!
Lisa Hallahan
Photo credit: www.flickr.com | N07/9433240014