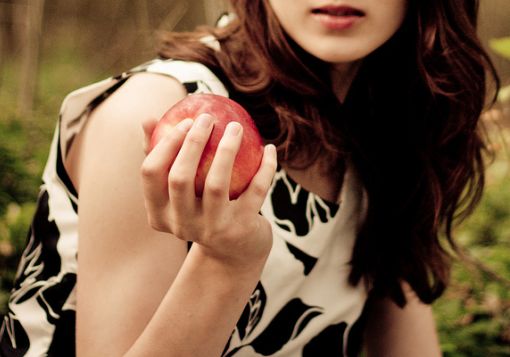 The day was miserably hot. The sun glared through my window, and everything outside seemed to be dancing in a ripple of heat waves.  
It was definitely summer, and it was here in full force.
I looked down at the dried inmates of my once thriving window box. The marigolds were nothing but brown stalks sticking their heads sadly out of the ground. The dirt was dry and cracked, and everything seemed to be completely hopeless.
But then I noticed one plant that didn't resemble the rest.  
It was a stem with two or three green leaves still clinging to it, and from the stem, in all the loveliness of a queen, a little pink blossom was smiling up at the sweltering sun. It looked out of place, in that crumbly soil, and yet in its sweetness and beauty, it brought a brightness to that window box that was astounding.
I stood there gazing at that brave little bud. "Wow," I thought, "how on earth is that blooming?"  And then it occurred to me. This little flower's circumstances didn't dictate what it did…it was doing what it was CREATED to do, despite the circumstances.
Life doesn't always serve us what we feel like eating.  
Just like that little blossom, pushing it's way through the surface of that cracked soil, we have to determine that, no matter what's happening around us, or what we're going through, we're going to have joy.  
That doesn't mean there's a smile plastered on our face at every moment. It doesn't mean that when something doesn't go right we laugh and pretend like nothing happened.
Nope, that's NOT the kind of joy i'm talking about.
Paul said, "Rejoice in the LORD always; again I will say, Rejoice" (Phil. 4:4). Now, it would be easy to tell Paul, "Well, yeah, easy for you to say: Everyone looks up to you; you get to travel  all the time; you're not stuck at home with your little siblings; you don't have a terrible boss;   you don't have to – fill in the blank."  
Actually, Paul had his own trials to deal with.  He was stoned, but didn't die.  Shipwrecked three times, and stranded in the ocean for a day and a night. Imprisoned, though he hadn't done anything illegal. He faced danger from all sides, even from his own friends. And besides all of this, churches all over the country looked to him for guidance.
The shocking thing is, that HE'S the one that wrote, "rejoice in the LORD always".  
So, what's his secret? Where did he find the strength to not only survive those trials, but to come out saying, "No, in all these things we are more than conquerors through him who loved us"  (Romans 8:37).
There it is. Through Him who loved us. Pause. Ponder. He loves us.
In all of life's problems and dilemmas, there is a choice to be made. Everyday when we wake up, there are a thousand thoughts that come crowding into our mind, wanting to capture our full attention. A lot of times, the unpleasant ones, (i.e. something we don't want to do that day that we've got to do anyways) seem to take over the control center of our mind, and suddenly our day is overshadowed by a glum-cloud.
We let life determine our mood, instead of looking past the circumstances and doing what Paul did. Paul said that we can have joy, no matter our surroundings. How? Because of what Christ has done for us.
If our joy depends on what's going on around us, than you can be sure that most of life will be one despairing moment after another, because, if we're honest, a LOT of life doesn't go how we dreamed it would.  
So, how do we keep from letting our circumstances determine our reaction, instead of choosing joy, no matter the situation?
Here are three points that might help get your focus back on track:
1. Memorize Scripture.
The Word of God is living, and sharper than any two-edged sword (Heb. 4:12). When the devil offers you the choice to sink into depression because of what's going on around you, have a verse to shoot right back at him, like: "…The joy of the LORD is your strength"  (Nehemiah 8:10).
2. Have a prayer target.
This will get your focus OFF of yourself, and onto the needs of others. "Let each of you look not only to his own interests, but also to the interests of others" (Phil. 2:4).
3. Serve.
I've found that, when feeling discouraged, if I get the focus off of myself, and make it a point to go the extra mile to encourage or just do something for someone else, it encourages me too!
I'd love to hear your thoughts.
Which of the three tips I listed stood out to you the most? Leave your thoughts in the comments section below and we can chat more there.
Blog post written by guest blogger Liza Proch. Get to know Liza better. Follow her on Instagram, check out her website, or watch her perform in her bands latest music video.