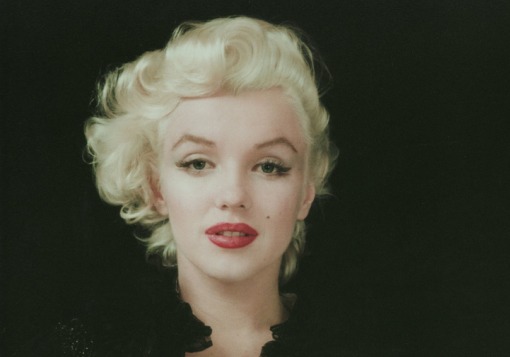 She starred in thirty major films, was awarded the Golden Globe for "Female World Film Favorite," started her own production company, voted "2nd Greatest Movie Star" of all time by Premiere Magazine, and was chosen by Empire Magazine as one of the "100 Sexiest Stars in Film History."
She was beautiful, talented, successful, and seemed to have everything a girl could dream of, except for one thing – happiness.
Her life came to a tragic end on August 5, 1962 due to a drug overdose. She was only 36 years old.
Sadly, this is the story of America's most iconic woman, Marilyn Monroe.
The cultures false version of beauty and success.
Like Marilyn, millions of girls are chasing after happiness and satisfaction down the same dead end road. Our culture teaches you that to be worth anything you need to be pretty, sexy, smart, athletic, skinny, wealthy, popular, etc.
Bethany and I just got back from a trip to Mississippi where we spoke to a group of teen girls about this very topic. After our session, their eyes were opened to the same truths that I'm going to share with you now.
Our culture is constantly feeding you the lie that your worth is based on your beauty and your accomplishments.
Obviously this method of looking for worth isn't working because Marilyn Monroe had a lot of the accomplishments on the list and she wasn't happy. How could such a talented, beautiful, famous and rich women feel worthless enough to kill herself?
Simply this: We will forever struggle with feelings of worthlessness and depression until we turn to the only One who has the power to fill our void.
Our status of worthiness has nothing to do with us and everything to do with God.
What true beauty and success really look like.
No matter how famous and pretty a girl is, or how poor and unattractive she is, her worth and value are found in the same place. 
Your worth doesn't come from anything you do, but from everything Christ already did for you. If you're a Christian, God calls you a child of God. And because you're a child of God, He looks at you and sees royalty. You are His most prized possession.
Psalm 139:13­-14 says, "For you created my inmost being; you knit me together in my mother's womb. I praise you because I am fearfully and wonderfully made; your works are wonderful, I know that full well."
Not only are you a child of the King, God was knitting you together in your mom's womb to look just the way you are. Just like an artist creating a masterpiece, God handcrafted your hair color, eye color, skin tone, height, nose shape, ears, and body to look just the way He wanted it to.
Our culture may not consider you to be very special, but God does. And He's the only One who owns the rights to say how worthy you are.
Applying God's secret recipe for lasting worth.
If you've ever struggled with feelings of worthlessness, then it's time to apply God's secret recipe to your life. The reason any Christian girl struggles with these feelings is because we take our eyes off of Christ and start judging ourselves based on the world's standards.
The minute you look to someone or something other than Christ to tell you your worth, you will go downhill. It's a guarantee.
The secret to being content is to keep your eyes and heart on THE truth. Keep your mind filled with what God says about you and ignore the ever changing standards of our culture.
After all, our lives shouldn't be about us anyways, but about serving God and glorifying Him. He gave you the body and features you have and He wants you to gratefully glorify Him with it.
If only Marilyn Monroe had understood these truths, her life would have ended very differently.
I want you to ask yourself these three questions. Answer honesty:
Who are you allowing to define your worth and value?
Have you ever thanked God for the body and features He gave you?
Do you truly view yourself as a daughter of the King?
There's a lot more we could talk about here but I'm out of time. I'd love to hear your thoughts on this topic as well as any additional insights you have. Please share whatever is on your heart and mind in the comment section below!
Photo credit: www.flickr.com | thefoxling