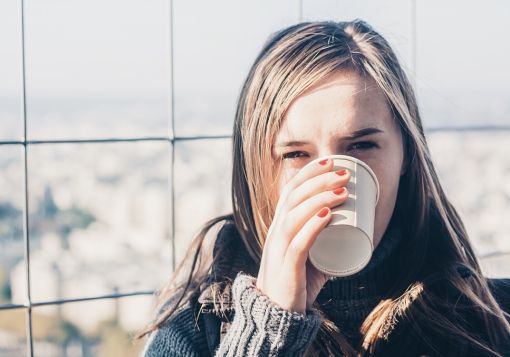 In 1967, after graduating from high school, Joni had her fateful accident that would change her life forever.
It was a hot July day so she decided to meet her sister Kathy and some friends at the beach in Chesapeake Bay to swim. They unloaded their stuff and settled down for a fun day of swimming.
They didn't waste any time getting into the water.
Laughing and smiling, Joni took a big jump and dove into the sparkling fresh water. She immediately knew something was wrong. She couldn't move her body. Everything went numb.
Without realizing it, Joni dove head first onto a large rock that was hidden just beneath the water's surface. She was quickly rescued by her sister Kathy and taken by an ambulance to the local hospital where she remained for several months.
Joni Eareckson Tada's life was changed forever that fateful day in July, 1967.
She had broken her neck with a fracture between the fourth and fifth cervical levels. She was now a quadriplegic, paralyzed from the shoulders down. While her friends were busy preparing to go to college in the fall, Joni was having to accept the fact that she would live the rest of her life in a wheelchair.
She couldn't do anything for herself anymore – not even brush her own teeth.
Joni's rehabilitation was very hard for her. She became extremely angry at God and struggled with depression. On many occasions she wanted to end her life.
She couldn't understand why God would let something like this happen to her. She had her future planned out, and now everything was changing.
Can you imagine being in her situation?
After some time passed, Joni turned back to God and accepted her accident as God's will for her life. She even thanked God for her life, and His plan for her. She had a strong desire to be used by God and to reach out to others.
Joni slowly began sharing her experience publicly and soon became a popular speaker. In addition to having a speaking ministry, she became a successful commercial artist, learning how to draw and paint by using her mouth! She also became a bestselling author and an actress, starring in the film version of her own life story.
Joni's life was a testimony to the world!
Instead of spending the rest of her days wallowing in her sorrow, she decided to glorify God by accepting her condition and sharing the love of Christ with others.
She even thanked God for her accident.
She also thanked Him for the ministry opportunities she had as a result of it. She was grateful that God chose to use her life to bring glory to Him in a powerful way.
How would you handle your life if you had a tragic accident like Joni did? Would you curse God or thank Him for His will and plan?
The truth is, most of us will probably never face a tragic accident like Joni did, and yet we still take so much for granted.
We take for granted our legs to walk with and arms to use. We take for granted brushing our own teeth and being able to get dressed in the morning.
Joni made the daily decision to glorify God with her life, in spite of her tragic disability.
She chose to thank God instead of complain and grumble at him. How often do you grumble and complain when your mom asks you to help with something as simple as washing the dishes? Or maybe you argue with your parents when they ask you to help sweep the kitchen.
I'm sure Joni would be extremely grateful for one more day to use her arms and legs again. Even if all she did was wash dishes!
As Colossians 3:23-24 says, "Whatever you do, do your work heartily, as for the Lord rather than for men, knowing that from the Lord you will receive the reward of the inheritance. It is the Lord Christ whom you serve."
Do you find yourself thanking God for the many small blessings you have in your life, or do you find yourself wishing you had more?
I want to challenge you to pray and ask God to give you a more grateful spirit.
Write down a list of every blessing that you have in your life. I did this the other day and it really opened my eyes to how many blessings I truly have!
Here's a great start of blessings: God, the Bible, parents, siblings, a house to live in, a car to drive, education, food to eat, clothes to wear, etc.
And that's only scratching the surface!
It's hard to be ungrateful when you're busy counting your blessings. Take some time today to write down every blessing that comes to your mind – and keep the list going throughout the day as things come to your mind.
The famous hymn says it best:
Count your blessings, name them one by one, Count your blessings, see what God hath done!
For more on this topic check out: "When God Doesn't Give You What You Desperately Want."
Photo Credit: Photopin.com