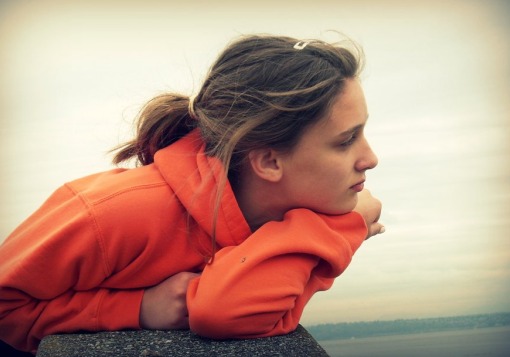 Rachel was a Christian girl from a conservative family. She grew up in church and went to all the Christian conferences. As she grew older, she decided she didn't like the straight and narrow path of the Christian life, so she ventured out to try some worldly "fun."
After several bad friendships, parties, and guys, she woke up one morning and found herself pregnant. Shocked and embarrassed, she didn't know what to do. Becoming a single mother had never been in her plans…but here she was.
Her life came to a fork in the road and she had to make a choice. 
Rachel hated the idea of getting an abortion and knew it was a terrible thing to do, but she felt trapped. She justified her choice by saying it would be better for the baby to die than to be raised by a single mom in this crazy world.
She never thought her life would turn out the way it did because she grew up in a Christian home. Rachel never dreamed she would be the girl contemplating an abortion some day.
When promiscuity rules.
You and I live in a culture where promiscuity rules. I talked about our raunch culture earlier this week and how you're being bombarded with over sexualized content on a regular basis. The world makes sexual sin look fun, enticing, and consequence-free.
Rachel became curious about the world and wanted to try a few things out for herself. One party led to the next, one bar led to another, and one guy led to a night of serious consequences.
Her promiscuous behavior landed her with a tiny, innocent baby inside her womb. Nobody told her this was going to happen. Hollywood forgot to mention the potential consequences of sex outside of marriage. Her choices led her to a big fork in the road and sadly, she took our world's advice again.
When promiscuity rules, unanticipated pregnancies become a common thing.
Whether we like to admit it or not, girls who claim to be Christians are finding themselves at abortion clinics all across this country. More and more Christian girls buying into our world's promises of sexual fun with no consequences.
The road of promiscuity always leads them to a place they never thought possible. Like an avalanche effect, one choice leads to the next and eventually their entire life come crumbling down.
Getting to the root.
Many of you are growing up in homes just like Rachel. You're from a Christian family, you had a great upbringing, you know abortion is wrong…so you think your future is "abortion proof." You say things like, "that would never happen to me." You call yourself pro-life.
You know the obvious fact that staying away from sexual activity before marriage will keep you from getting pregnant, so you think you're good. Yes, it's true that staying away from all sexual activity will keep you from getting pregnant…but that's not the most important thing to do. That wasn't the only place where Rachel went wrong.
Her biggest problem was that she completely lost her fear of God.
She stopped honoring and fearing the God of this universe. She began losing interest in His laws and commands for her life. She stopped reading His Word. She stopped praying. She cared more about following her heart and having fun than staying inside God's protective boundaries for her life.
The world looked so much more enticing and she wanted to have some "fun" and to "live it up" while she was young.
This could happen to you. This could happen to me. Losing your fear of God puts your life on a very slippery slope.
The best way to not have an abortion some day is to fear God.
If you want to make sure you're never faced with the question of having an abortion someday, you MUST have a strong fear of God. Staying away from sexual sin should be a result of your fear of God and your desire to obey His commandments.
If you truly fear God, you will love His law and you will obey his law. You will love children and babies because you'll see them as a precious creation of God. You will see them as human life; as God sees them and not as a blob of tissue.
Having a fear of God will give you the right perspective and overall worldview for life.
If you're a girl who has made some serious sexual mistakes, maybe even had an abortion, it's never too late to turn back to God. It's never too late to repent and seek God's forgiveness. It's never too late to begin fearing God again. Our God is a gracious God to those who fear Him and humbly call upon His name for help.
Here are 4 ways you can develop a fear of God:
Read His Word and pay attention to His instructions for the Christian life.
Develop a heart that genuinely loves God's commands because you see them as His good protection for your life.
Pray to God every day and ask for strength to honor Him in every area of your life.
Memorize key Scriptures that will remind you of truth when the world tempts you with lies.
What are your doing today to keep your future abortion-free?
How strong is your fear of God?
Do you genuinely care about honoring God with your life?
I'd love to hear your thoughts, opinions, and insights on this topic, so please share below.
Photo credit: www.flickr.com | Splash