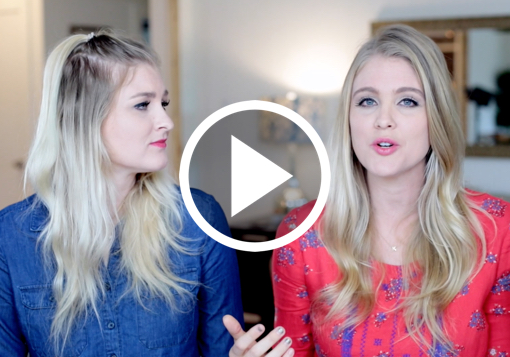 Check out Part 1 if you missed it!
God created Love and Romance. God invented Marriage. He is the Creator, therefore He knows best.
Instead of looking to Hollywood for answers about true love, we need to look to the author of love Himself. 
Jesus put His love on display through His sacrificial actions. True love is an action, not an emotional feeling.
"God demonstrates his own love for us in this: While we were still sinners, Christ died for us" (Romans 5:8) 
The two of us are so passionate about true love.
Not the cheap imitation we often see on the silver screen. We mean true, Christ-centered, sacrificial love. That's we want for ourselves and it's what we want for you as well.
We created this video series to help you dig into God's incredible design for love and romance. Stick with us over the next few weeks as we dig even deeper.
"The ultimate goal isn't to land a dream husband but to become a godlier and more Christ-focused woman. Whether you ever get married, God's Timeless Method will set you up for a life of trusting in Christ and finding total satisfaction in Him. This is the goal we should always be pursuing." – Love Defined 
Just a reminder to check out Part 1 if you missed it!
BTW – This entire series is based off of our brand new book, Love Defined. You can grab a copy and snatch your pre-order bonuses here.