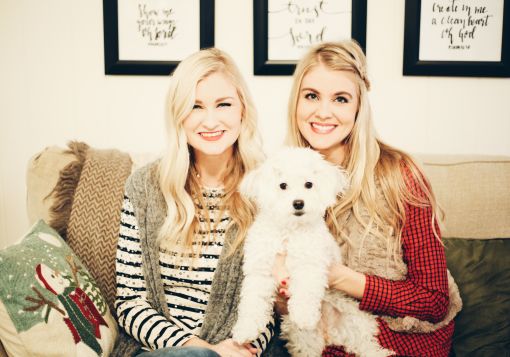 Jesus. The name above all names. The person who changed the course of history. The reason we have hope. The reason we have purpose. The reason we can live for something more satisfying than climbing the corporate ladder, chasing beauty, or accumulating wealth.
The two of us hope that you can take some time on Christmas Day to reflect on the wonder of Jesus.
In the midst of the hustle and bustle of the day, take a moment to pause and remember the reason for the season. Take some time out of the busyness to slow down and reflect on the story of Jesus.
Without Jesus, Girl Defined would have no reason to exist. The two of us are so grateful for Jesus and the fact that He came down to earth to save us from our sins.
Take some time to read Luke 2:1-7 and reflect on who Jesus is and the reason we celebrate Christmas.
Luke 2:1-7
In those days a decree went out from Caesar Augustus that all the world should be registered. 2 This was the first registration when Quirinius was governor of Syria. 3 And all went to be registered, each to his own town. 4 And Joseph also went up from Galilee, from the town of Nazareth, to Judea, to the city of David, which is called Bethlehem, because he was of the house and lineage of David, 5 to be registered with Mary, his betrothed, who was with child. 6 And while they were there, the time came for her to give birth. 7 And she gave birth to her firstborn son and wrapped him in swaddling cloths and laid him in a manger, because there was no place for them in the inn. (Read the Full Story)
We pray your Christmas is filled with joy as you remember the One who loves you so much.
Merry Christmas!
Love,
Kristen and Bethany xoxoxo