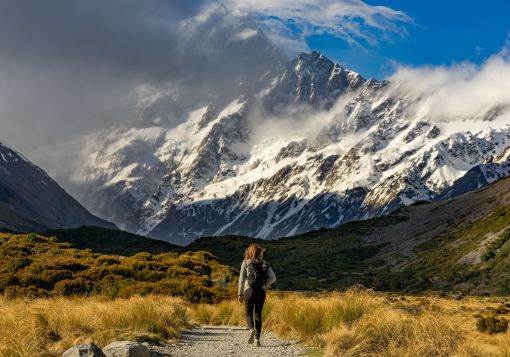 I remember the moment distinctly: it was the day before I was scheduled to take the ACT, and I was, as Anne of Green Gables would say, in the "depths of despair."
I usually get nervous when it comes to a test of my abilities, whether a normal school examination, giving a speech for a debate round, or a new social circumstance or event.
But this feeling about the ACT was different.
There was so much potential for this exam, so much riding on my score, that I felt that I was completely insufficient for the task. It was like I knew I would "fail."I believed the lies that I was doing this exam on my own, that my worth would be defined by it, and that since I didn't feel 100% prepared, I would do poorly. So, I spent part of the day alone, crying, and feeling miserable.  I knew that these emotional responses were not good test-prep or good for me in general, but I was feeling too hopeless to change.
That's when, in desperation, I turned to find comfort in God's Word and prayer. I read every single passage I could about feeling anxious, God's promises to never leave or forsake me, and about the tender care He has for His children.
I wish that I would have taken these steps earlier.
Instead of relying upon myself to comfort me, because let's be honest: very rarely are we able to isolate ourselves from a situation and look at it objectively. Very rarely are we able to comfort ourselves with words of life, when our thoughts and emotions are dragging us into despair and hopelessness.
We will all encounter stressful situations at some point in life, and I know many of you will relate to my personal experience above. Regardless of what your stress and anxiety-inducing situation is, we all need to be prepared to face these encounters with God at our side, His truth in our hearts, and His peace guiding our actions.
I'd like to share a few ways on how we as women can respond and react to anxiety and stress in a Godly manner, as well as some of the most comforting and inspiring Scripture passages reminding us of God's goodness and comfort when we are going through painful and uncertain times of life.
1. PRAY 
Prayer is vital in dealing with stress and anxiety! So often, our emotions rise up and get the better of our rationality in a situation. This is prime time for the enemy to whisper lies to us, that the situation is out of control, that there is nothing you can do about it, that you are a failure, and that there is no one who can help you. Dear sister, if you are feeling these emotions, run to our Savior in prayer! He is the defender of our souls, who will defeat these falsehoods with His truth about you, and will comfort you with His love.
Philippians 4:6-7 is one of my favorite passages to remind myself of when I'm feeling stressed or anxious: "do not be anxious about anything, but in everything by prayer and supplication with thanksgiving let your requests be made known to God. And the peace of God, which surpasses all understanding, will guard your hearts and your minds in Christ Jesus."
2. MEDITATE ON GOD'S WORD
The Bible is full of God's promises to us, so when you are feeling like a situation is spiraling out of your control, turn to your spiritual map to point you in the right direction. Meditation on God's word is different than just simply reading a passage and moving on; it requires time, energy, and a heart seeking God and willing to be guided by Him. Think of it as renewing your mind in the truth of God.
Here are a few passages that are beautiful to meditate on: pray through these verses, ponder on what God is teaching you through them, and repeat them to yourself when you feel the feelings of tension and anxiety rising up.
"Say to those who have an anxious heart, "Be strong; fear not! Behold, your God will come with vengeance, with the recompense of God. He will come and save you." -Isaiah 35:4
"Have I not commanded you? Be strong and courageous. Do not be frightened, and do not be dismayed, for the Lord your God is with you wherever you go." -Joshua 1:9
"Wait for the Lord; be strong, and let your heart take courage; wait for the Lord!" -Psalm 27:14
"The Lord is my rock and my fortress and my deliverer, my God, my rock, in whom I take refuge,  my shield, and the horn of my salvation, my stronghold. I call upon the Lord, who is worthy to be praised, and I am saved from my enemies." -Psalm 18:2-3
3. SEEK GODLY COUNSEL 
After seeking God's guidance in prayer and in the Bible, I would encourage you to find someone with whom you can share your situation and ask for their guidance. This can be a family member, your mentor, or anyone you trust to give you wise, Biblical guidance. This person might have been in a similar situation and share what helped them to avoid stress and anxiety, or they might be able to give you perspective about the situation.
When I'm stressed and anxious, I usually go to my Mom about whatever is troubling me.
Most times, she can guess that I'm feeling nervous and worried by the way I'm acting. 🙂 She'll ask me what's going on, comfort me by putting the issue into perspective of the grand scheme of life, and then remind me of God's promises and pray with me. Having a person that you can share your struggles with is a key part of Christian fellowship and will help you feel like you're not in the situation alone.
Of course, there are some situations that are deeply private or personal, in which case you really can't share the details with anyone. In this case, I would encourage you to follow steps 1 and 2, and beseech God to restore your spirit and be present in the circumstance.
4. PUT THE STRESSFUL CIRCUMSTANCE IN PERSPECTIVE
This is something that is extremely hard to do. Usually, when we are in a time of stress and anxiety, that circumstance envelops our thoughts, time, and emotions. We can't stop thinking about it, and we can't easily isolate ourselves from the situation and remember God's plan for our entire lives.
Even though the issues of this life are pressing and sometimes all-consuming, we must put them into perspective with God's overarching plan for our lives.
I am very often convicted by the following passage where Jesus very clearly puts our anxieties into perspective by highlighting God's tender care for all of His creation:
 "Therefore I tell you, do not be anxious about your life, what you will eat or what you will drink, nor about your body, what you will put on. Is not life more than food, and the body more than clothing?  Look at the birds of the air: they neither sow nor reap nor gather into barns, and yet your heavenly Father feeds them. Are you not of more value than they? And which of you by being anxious can add a single hour to his span of life?  And why are you anxious about clothing? Consider the lilies of the field, how they grow: they neither toil nor spin,  yet I tell you, even Solomon in all his glory was not arrayed like one of these.
But if God so clothes the grass of the field, which today is alive and tomorrow is thrown into the oven, will he not much more clothe you, O you of little faith? Therefore do not be anxious, saying, 'What shall we eat?' or 'What shall we drink?' or 'What shall we wear?'  For the Gentiles seek after all these things, and your heavenly Father knows that you need them all. But seek first the kingdom of God and his righteousness, and all these things will be added to you."Therefore do not be anxious about tomorrow, for tomorrow will be anxious for itself. Sufficient for the day is its own trouble. -Matthew 6:25-34
This passage doesn't mean that all of your feelings of stress and anxiety are trivial and should be ignored. There truly are times of excruciating hardship and times of justified anxiety, but Jesus reminds us that He will always care for us and warns us that we should seek first His kingdom before becoming anxious about our own little kingdoms.
I hope that these tips have been helpful.
Looking back now at the stressful situation I described earlier, I wish that I would have relied upon God for my strength and comfort, and not overreacted to something that, in perspective of my entire life, was not worth being so anxious over.
When you feel like you're not enough, that you have no power over your emotions or the situation that is invoking them, take heart and take comfort in God's promises to you. Remember Isaiah 40:29 "He gives power to the faint, and to him who has no might he increases strength."
Let us be women who respond to stress and anxiety knowing that God is with us and that He has promised to give us the strength we need.
I'd love to hear from you:
-What do you tell yourself when you're stressed and anxious?
-Which one of the steps mentioned comes most naturally for you?
-Do you have a go-to Bible verse for when you are feeling stressed and anxious?
-What other tips would you have for women who are feeling this way?
GUEST BLOG WRITTEN BY: Evalyn Homoelle