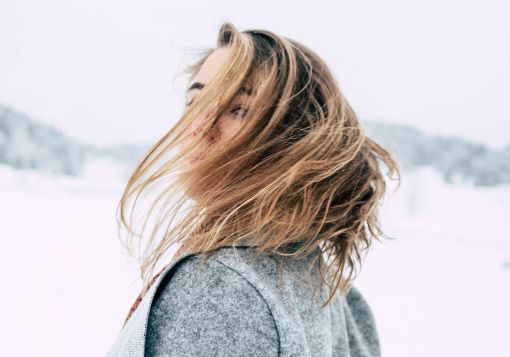 I'm thirty years old and still believe the big fat lie.
The lie that keeps single girls discontent and married women unhappy. What is the lie? The big fat lie that I've believed throughout my life is this; My sinful heart will change when my circumstances change.
When my life's circumstances look different, then I will magically transform into that epic godly woman I've always wanted to be.
Somehow Satan has snuck in and dropped a big fat juicy lie directly in many of our laps.
We believe the lie that our sin isn't really the problem. It can't be! It must be someone or something else causing us to behave this way. But, not us. We believe that the when our circumstances change, we will change.
After thirty years of life, I've finally begun to see what a big fat lie this truly is.
Here's what's happened.
Last year I started a relationship with an amazing and godly man. All of my little girl dreams were finally coming true. My imperfect self would now magically transform into the perfect godly woman and eventaully the perfect wife that I've always imagined myself to be.
Things went well for awhile. I was able to overcome my selfish thoughts and impatient words with feelings of fondness for my man.
Deep down I hoped selflessness and patience would enter my heart and stay there forever and ever. Maybe this relationship has transformed me into a perfect little angel?!?
Oh, how I wish that were true.
Despite my desires to love this man so patiently and perfectly, my very same sinful heart that I had had before the relationship, began to blare its ugly face in the relationship.
My true selfish self began to get the best of me.
Patience was running dry. Selflessness began to disappear. I was beginning to recognize my single self in my girlfriend self and eventually in my wife self.
Right then and there I realized what I needed to do. I needed to own up to my sinful heart and take it seriously. I needed to work on sanctifying my heart before the Lord. I needed to get serious about spiritual growth and understand that "holiness" doesn't just happen. True holiness takes repentance before the lord, meditation on truth, spending time with Jesus and asking Him for help.
Growth hasn't been instant, but it's happening.
I'm so thankful to know that God's Word gives us the answers to true and lasting change. We don't have to go into our future marriages with our fingers crossed. We can begin working on our sinful hearts right now.
Spiritual growth doesn't have to wait for marriage.
I love what Phillip Holmes from Desiring God had to say, "Marriage will not instantly change you. It will only expose what was already inside of you."
When you get married, what do you want to be exposed?
Instead of waiting for marriage to "magically transform you," begin growing in holiness right now. Take your spiritual growth seriously. Begin reading the Bible, memorizing Scripture, seeking out accountability, actively involving yourself in Church and looking for ways to serve.
You can actually begin that growing process now by ordering a copy of my book, Love Defined: Embracing God's Vision for Lasting Love and Satisfying Relationships
These verses from Ephesians have been a huge help in guiding my spiritual growth.
You were taught, with regard to your former way of life, to put off your old self, which is being corrupted by its deceitful desires; to be made new in the attitude of your minds; and to put on the new self, created to be like God in true righteousness and holiness (Ephesians 4:22-24).
That is a great way to begin growing. It's basically these three things:
1. Stop acting like you did before you knew Christ.
2. Renew your mind with biblical truth.
3. Begin acting in ways and doing things that are Christ-like.
I want to challenge you to put those steps into action in your own life. Work hard on your spiritual growth. Take advantage of your non-married years and deepen your relationship with God.
When you get married, you will be miles ahead of where you would have been otherwise.
Yes, you will always be a sinner (I'm not saying you will ever have a perfect life or marriage). But don't neglect spiritual growth because you assume marriage will transform you. It won't. It will only expose the sin inside.
Okay, unmarried gals.
What lies have you believed about your own selfishness?
How can you put the practical steps from Ephesians into action?