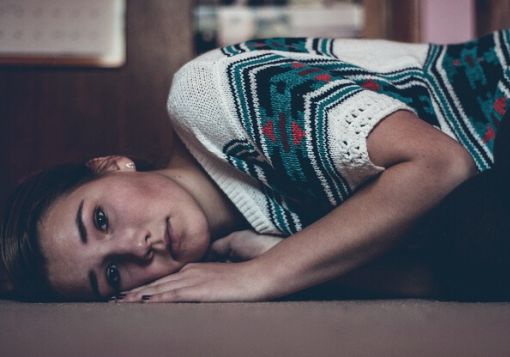 "Will he ever come along?" "Will she ever show up?"
These are common questions young singles ask when no relationship materializes – or at least none that resulted in marriage. Why does a loving God allow us to experience this loneliness? Why do we have this longing for a relationship at all?
Deep down, we all have a desire to love and to be loved.  
Make no mistake; these are God given desires. There are two great commandments: love the Lord your God, and love your neighbor as yourself (Luke 10:27). As great as they are, there is no way for us to keep them in and of ourselves.
God loved us even before we loved Him.
So as Christians, we can love God because Christ in us loves God! This is the same in marriage. It is impossible for us to truly love each other, only God can. There is an earthly love that does exist apart from Christ, but it is not the true self-sacrificing love we find in Christ. When Christ is in me and Christ is in my spouse, we can love each other because it is God showing His love to me through that person.
If this longing to be loved is God-given, than only God can truly fulfill the desire.
If you are to be married, in His timing, Prince Charming or Miss Awesome will come along. God does call some people to remain single all their lives. But this is more the exception instead of the rule. If He does have this call on your life, He will fulfill your desires in Himself. If you aren't called to be single, God will fulfill your desires in Himself, through another person.
Thus, both the single and married person receive fulfillment of their desires from the same source, but by different means. This changes our perspective on how we view our singleness before marriage because it is God that provides fulfillment either way.
"Ok, so He fulfills my desires.  I'm single and still really want to get married!"  
This waiting time can produce a lot of anxiety and stress if we let it.
Why does this time bother us so much? Because it's completely outside our control. When we dwell on what we can't do, it keeps us from doing what we should do. If we view marriage as another means of God displaying His one way love toward us, we can be completely content with our singleness until God brings the right one along.
When we believe that God truly has our best in mind in everything (hardships, joys, trials, etc.), we can live a life of peace.  
If we knew the ending would be happy, enduring difficult times would be a lot simpler. And that's the thing – we know the end, and it's living forever in the presence of God! So if you can trust God with your eternal destiny, why not trust Him with your love life?
"I understand trusting God from a theoretical stance, but what does that look like practically?"  
It might sound cliche, but it looks like: reading your Bible, spending time in prayer, and surrounding yourself with those who will remind you to trust in God's provision.
This is key.
When you are around others who have the same all satisfying trust in God, your faith will be built up. When you spend time in prayer, your faith will be built up. And when you read God's word, your faith will be built up.
But there's a problem, we're forgetful people. Build in as many reminders as possible to remember what God has done for you, what He is doing for you, and what He will do for you. This can be sticky notes, journal entries, making a plaque, and the list goes on.
Ultimately our longing for a relationship is rooted in God Himself.  
He will always provide through Himself, with or without a spouse. When we trust that He has all things under control, we receive grace and peace. And because we forget easily, build in reminders so that you can remember that God truly fulfills any desire He gives.  
What would help you dwell on what you can be doing instead of what you can't be doing?
What "reminders" do you already have in place?
What "reminders" would you want to add?
Guest post written by: Mark Kraemer