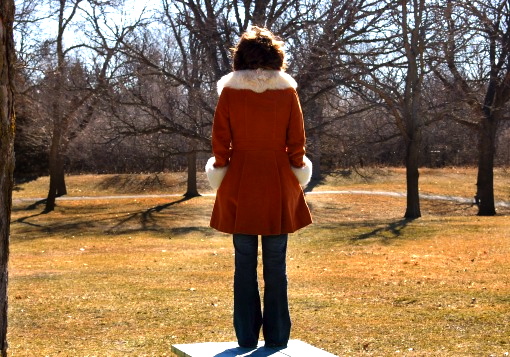 Have you ever been in a sticky situation with your friends where they wanted to do something that you knew wasn't right? If so, you know how hard and sometimes awkward it can be to make the choice to stand alone. Following through on your convictions and listening to the Holy Spirit isn't always popular.
My younger brother, Stephen, had to face this challenge one day in high school when he was with his basketball team on a road trip. They were heading to a tournament out of state. His teammates weren't Christians, so they weren't too concerned with things like purity, morality, or fleeing temptation. Therefore, Stephen had to stand alone when it came to a lot of things. My dad traveled with Stephen to most of his out of city basketball tournaments to offer him moral support and accountably. Their standards were about to be put to the test – again.
The coach took the entire team to Hooters. 
One day, while carpooling during one of the tournaments, the coach decided to take the entire team to a restaurant called "Hooters" for dinner. If you aren't familiar with Hooters, the restaurant is famous for waitresses in short shorts, tight shirts, and lots of nicely tanned cleavage. It's definitely not a very wholesome place for guys to go, or anyone for that matter.
My dad and Stephen knew it wasn't a very wholesome place to eat at, and that the temptations would be everywhere. They knew it wasn't a good atmosphere for any man who is trying to guard his eyes and keep his thoughts pure. Stephen's entire basketball team knew that Stephen and my dad were Christians and that they stood firm on their moral convictions. The decision that Stephen would make right here would tell a lot.
"Hey, do y'all do Hooters?" My dad quickly replied, "No, we don't go here.

As the entire basketball team and coaches unloaded out of the van and headed inside, Stephen looked at my dad with a look that asked, "What are we going to do?!" They didn't have a car and there weren't any other restaurants within walking distance. As they climbed out of the van my dad went over to the coach to talk to him.
The coach already knew what my dad was going say, so he asked my dad first, "Hey, do y'all do Hooters?" My dad quickly replied, "No, we don't go here." The coach immediately tossed my dad the van keys and said, "Here ya go! Drive somewhere else and get some food, then pick us up when you're done."
Wow! What a relief. God provided a way of escape for them. They didn't have to make a huge scene or just sit in the van during dinner. Because of Stephen and my dad's boldness about their faith in God, everyone knew where they stood and were respectful of their decision.
"What would you have done if I wasn't here?" He asked.
After my dad and Stephen drove off, my dad began asking Stephen a few questions. "What would you have done if I wasn't here?" He asked. Stephen thought about it for a minute and replied, "I don't know. Probably gone in and just sat in a corner and stared at the floor or something." He rolled his shoulders. "Hmmm, I don't think that would have been the best decision to make, Stephen." My dad looked at him in the eyes.
"You need to decide for yourself what you're going to do in the future when situations like this come up again. Especially when you're alone and don't have me to help lead you. Learning to stand-alone is an extremely important thing, but it's not easy. You have to pre-decide in your mind that you're not going to give in to temptation when it presents itself to you. Even if it means missing a meal or waiting a few more hours to eat."
Thankfully, Stephen had my dad there for him that time. It's always easier to do the right thing when you have someone else to stand up with you.
That's why it's so very important to have friends by your side that are going to stand strong and be there for you when you have to make a hard choice.
Back in high school I can remember being in many situations where I would spend the night at my friends' house and they would pop in a movie that I knew we shouldn't be watching. Thankfully, I always had an awesome friend that was thinking the same thing as me, so we just left the room together. We had each other for support and encouragement.
Think about all of your current friends. Do you have any friends who are willing to stand up for what's right? That type of friend is someone who I would consider a best friend. Someone who is going to help you be stronger as a Christian and push you to a higher standard. Someone who won't give into temptation when the going get's rough.
God gave us the body of Christ for that very reason. Make efforts to link yourself together with godly girlfriends who will encourage you to stand up for what's right. Having friends like that has made a huge difference in my own life, and I know it will in yours too.
Photo Credit: Freedigitalphotos.net – Moratorii