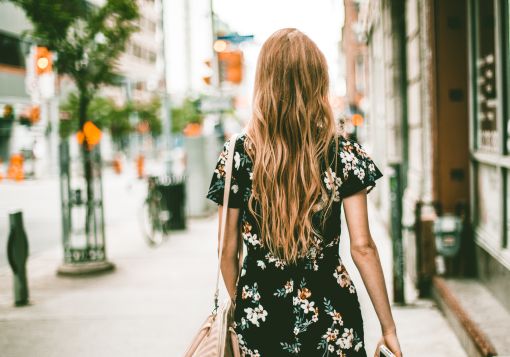 Chords strummed the guitar, a sweet melody flowed from her lips. I couldn't deny the beauty of it, yet envy burned within me.
I wanted to be the one singing, being admired and getting praise.

Later, I rested my head on the table as a different voice droned on and on, drowning me in a sea of confusion. I was tired of hearing about this elaborate story they were writing. If only I got to tell people about my writing for a change.

Laying on the top bunk that night, I half-wished I would fall and break a leg or something. Then they'd pay me some attention. My conscience told me it was a sick thought. Reluctantly, I shoved the thought away.
Attention-Seeking: A Subtle, Sneaky, Devastating Sin
The weekend of my youth group's annual fall retreat was one with great potential.

Surrounded by my brothers and sisters and Christ, worshipping throughout the day, and being saturated in Scripture, I should have been full of joy. Instead, I found myself plagued by jealousy and discontentment.
By the end of the second night, depression had crept in. My unfulfilled desire for attention morphed into the desire to disappear into oblivion, despite God shouting his goodness to me all throughout that time.
Whether I realized it or not, I had made a choice to dwell on sinful desires.
I listened to the lies of Satan instead, giving into those desires. It didn't seem like a big deal, that craving for attention. But the self-centeredness of my heart was precisely what Satan wanted of me. What may have seemed like low self-esteem was actually self-worship. And unfortunately, this form of idolatry is one that creeps into our everyday lives.

This desire for attention is so sneaky, so subtle. It seems involuntary, uncontrollable. Yet this seemingly harmless natural desire is one of the greatest thieves of our joy. What can we do about it?
1. Give it to God
As much as we are at fault for our sins, God is the only one with the power to put them to death in us. We can't fix our sinful nature and twisted affections or kill the pride in our hearts. So we must come to God and ask for his help. We must plead with him to cleanse us from our wickedness and strengthen us to fight against sin. He alone can deliver us from evil.

"Lead us not into temptation, but deliver us from evil: For thine is the kingdom, and the power, and the glory, forever. Amen." Matthew 6:13 (KJV)
2. Fix Your Focus
Attention-seeking is a sign of self-centeredness. It shows us that we've misplaced our focus. Instead of focusing on ourselves, which will only lead to disappointment and discontentment, we need to focus on God. We can fix our focus on God freshly each day by setting aside time to turn our attention to him through reading his Word and prayer, lingering on his goodness and meditating on his truths.

Set your minds on things that are above, not on things that are on earth. For you have died, and your life is hidden with Christ in God. Colossians 3:2-3
3. Remind Yourself
Even if we refresh our focus at the beginning of the day (or the end, or whenever you do your daily devo's), we find ourselves easily drifting away. It's crucial that we not only spend a few minutes focusing on God but also remind ourselves to focus on him throughout the day. God is our team captain, our mission commander. We have to stay in communication with him and be mindful of our mission.

Therefore, since we are surrounded by so great a cloud of witnesses, let us also lay aside every weight, and sin which clings so closely, and let us run with endurance the race that is set before us, looking to Jesus, the founder and perfecter of our faith, who for the joy that was set before him endured the cross, despising the shame, and is seated at the right hand of the throne of God. Romans 12:1-2

Girls, the desire for attention may seem harmless when it creeps into our lives, but if we accept it, the results will be catastrophic.
Focusing on ourselves robs God of the glory he is due in our hearts and leads to discontentment, envy, and a bunch of other nasty sins. Life is so much more abundant when it is centered around Christ instead of ourselves.
Let's fix our eyes on Jesus and live for him.
-Have you given into the temptation of attention-seeking?
-Do you see self-focus as a form of idolatry, or do you gloss over it?
-How can you remind yourself to fix your eyes on Jesus?
*This guest post was written by, Olivia White. If you're interested in writing a guest post for us check out this page.