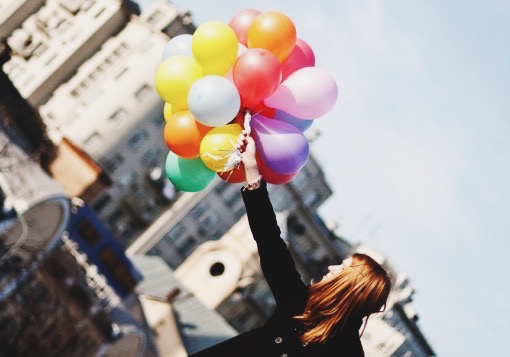 Lindsey logged into her e-mail and saw the words "future husband" in one of the titles. Guys, marriage and romance had been on her mind recently, so, she decided to click the link.
As Lindsey read through the blog, she thought to herself, "this is exactly what I needed right now. I wonder if there are any other girls dealing with the same thoughts and struggles as myself."  Lindsey clicked on a few related posts and then rushed to get ready for the day.
Lindsey had no idea that thousands of other girls, with questions and struggles of their own, were reading the very same blog post that she had just read. Although Lyndsey was alone in her room when she read through that blog post, she wasn't really alone. She has a sisterhood of girls from all over the world dealing with similar struggles, asking similar questions and reading the exact same things as she was reading.
Your Sisterhood 
We want to introduce you to your online "sisterhood" by showing you what girls all across the world are reading on this blog. We went through our analytics and calculated the top ten most visited blog posts of 2014. You can now see what other girls are interested in and what other girls enjoy reading most.
We want you to know that you aren't alone with your questions and struggles. There are girls from dozens of other countries getting on the Girl Defined blog every single day. You may feel alone as you read the blogs by yourself, but you really aren't alone.
Before I jump into the top ten blogs, let me first congratulate the top five states in America and the top five countries around the world that have visited Girl Defined in 2014.
*DRUMROLL*
The top five states in America that have visited Girl Defined the most this year are: 
Texas
California
Georgia
Florida
North Carolina
The top five countries that have visited Girl Defined the most this year are:
United States
Canada
Philippines
Brazil
United Kingdom
And now for the moment we have all been waiting for. The top ten most visited blog posts of 2014 are: 
1. Why Christian Girls Post Seductive Selfies
2. A Popular Way to Lose Your Respect as a Girl
3. Guys Speak out About Girls Showing Cleavage 
4. Should Christian Girls Kiss Before Marriage? 
5. Self-Esteem: Why Christian Girls Don't Need It
6. 4 Tips Your Future Husband Wants You to Know
7. Why Christian Girls Should be Beautiful but Not Seductive 
8. Praying for Your Future Husband
9. Help for the Crush-Obsessed Girl 
10. Are You Ready for Bikini Season?
Thank you for being a part of the Girl Defined online sisterhood! 
We are so grateful for the sweet notes of encouragement you girls have sent throughout this year and we honestly can't wait to see what God has in store for 2015. We have a HUGE announcement coming in the next couple of weeks, so stay posted!
What about you? 
I would love to hear which blog posts were your personal favorite and why. Did any of the blog posts from this past year stand out to you? Which one was your personal favorite?
Photo credit: www.flickr.com & www.photopin.com