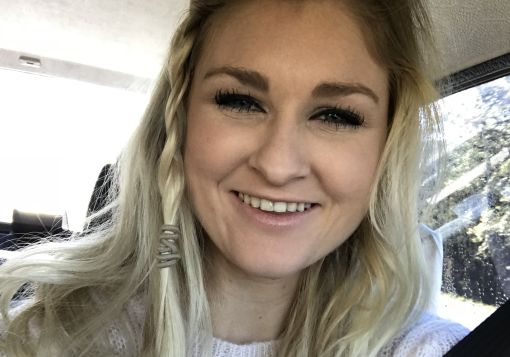 When I committed to this whole "saving my first kiss for marriage," I never imagined I'd have to wait 29+ years.
I imagined I would be married by twenty-one or twenty-two years old (okay, twenty-three at the latest).
Trust me when I say that I never imagined I would be twenty-nine and never been kissed.
That just wasn't a part of my plan. My plans as a teen girl looked much different than what has become my actual reality.
Even though I'm twenty-nine years old and remain a virgin, I'm so grateful to God for giving me the strength to hold to my commitments. In a world that tosses sex around like a toy, saving something as simple as a kiss can seem crazy in the eyes of many people.
I get it. I know it might seem a little weird.
The reason I'm telling you about my unkissed status is not to have a holy-brag-session about myself. I'm not here trying to boast in myself or to shame you if you've kissed or had sex. I just want you to know that although the culture treats purity like a joke and tosses sex around like a toy, there are still Christian women who value purity.
I am fighting for purity in my life and I want to encourage you to stay strong in the fight.
Staying strong doesn't mean you have to save your first kiss for your wedding day.
That's not what I'm saying. What I'm saying is that God values your sexuality as a woman and He has a purpose and plan for this area of your life. He designed sex. He designed the man and the woman and He has a good plan and place for you to express your sexual desires.
Don't give up on purity just because it's hard. Don't give up just because it feels like everyone else is having sex. Don't give up because you read Cosmo and they seem to have the hottest tips, tricks, and ideas about your sexuality. Don't give up because you feel like you're the only one waiting.
You aren't alone in this fight.
I am in this battle with you. God is by your side in this fight. He is your strength. He is your rock. He is your guide towards truth as you fight the lies coming at you every day.
The next time you feel down and discouraged about saving sex for marriage, or simply fighting for purity, remember that I am in the battle with you. Remember that I'm twenty-nine and have never kissed a guy.
I'm saving it girl and I challenge you to do the same.
Will you join me in this fight for purity?
Will you choose to fight for God's design for love, marriage and sex?