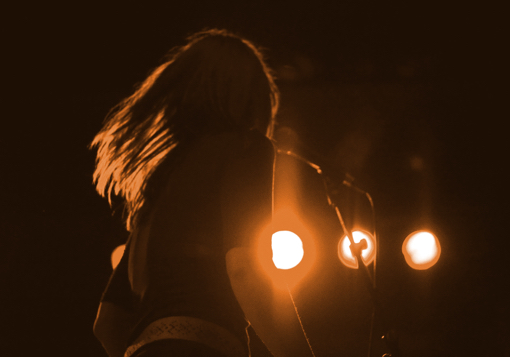 If pictures are worth a thousand words and fashion is about making statements, then the Video Music Awards (VMAs) have accomplished both. Whether you're into the music scene or not, you've probably seen or heard some of the buzz surrounding MTV's 2015 Video Music Awards.
I didn't watch the show myself (and I don't recommend it), but I saw the buzz and decided to look up some articles.
Sadly, the buzz isn't anything to get excited about.
These award nights have gone from bad to worse over the years.
They're much less about music and more about foul language, raunchy dancing, and fashion that barely covers the essential areas.
What happened to music being about music? What happened to music being about enjoying a song without having to sort through R-rated album covers?
If the iTunes store doesn't already cue us in on the bad direction music is taking, the VMAs definitely do.
After seeing some of the images, I couldn't help but wonder if decency, self-respect, and class have become totally extinct from our culture?
Goodbye classy, hello trashy.
I wanted to stand up and scream, "What is happening to our country?! Do we have any clue how to be dignified humans anymore?"
Whether we like it or not, the VMAs are a good representation of how far our culture has fallen from morality, modesty and dignity. We're not in Kansas anymore Toto. Welcome to modern America.
What's my point? I promise I'm not writing this post to simply rant (although it's tempting). I want us, as Christian girls, to think through the worldview that was displayed at the VMAs.
Since fashion and clothing DO make statements, what kind of statements were being proclaimed?
How about…
Morality doesn't matter.

Sex isn't sacred.

Modesty is old fashioned.

Clothes aren't essential.

Naughty is the new good.

Bad girls have more fun.

Sin is a party.
To name a few.
The biggest temptation we face as Christian girls is not that we're going to run out and buy the latest Miley Cyrus fashion trends. No, it's that we're going to subtly and slowly lower the bar on our own morality because it's still so far away from the "worst stuff."
It's a common tactic the devil uses to get us to lower our standards.
He whispers quiet lies in our ears like, "You're not as bad as they are…just lower the bar a little." "You're still way more modest than those people…it's okay to loosen up here." "You're basically Amish compared to the VMAs, go ahead and live a little."
We compare and then we compromise. We watch the "worst" and then we make sure we're doing "better."
With the VMAs still buzzing, here's my encouragement to you. Don't compare. Don't compromise.
It doesn't matter how far south the culture goes, we have to establish our boundaries from God's word.
We have to build our morals and beliefs on God's truths. Staying just ahead of the world isn't what God calls us to do.
Romans 12:2 says, "Don't copy the behavior and customs of this world, but let God transform you into a new person by changing the way you think. Then you will learn to know God's will for you, which is good and pleasing and perfect" (NLT).
We stay on the right path by "changing the way we think."
When we see lies, we have to change our thinking to align with truth. We can't allow the seduction of our lost culture to inform our worldview. God's word has to inform our worldview.
And by the way, naughty girls don't have more fun.
In the end, the girl who honors God and lives according to His word is the one who will be celebrating. She will be the girl living in peace, freedom, joy and fulfillment. God's ways are always better than the world's.
I want to hear from you now…
What problems do you see with the messages being displayed at the VMAs?

In what ways are you tempted to lower the bar based on how much lower the culture sets it?

Do you view modesty as old fashioned? Why or why not?
Photo credit: Here