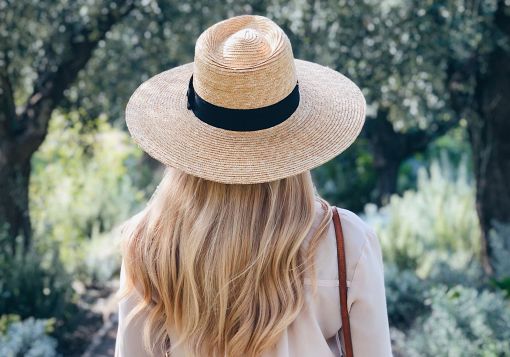 The Facebook announcement stopped me mid-scroll.
Brandon Hayes became engaged to Katie Lewis.*
I stared at it for a few seconds, their two pictures joined together with a ring.
Brandon Hayes, the guy my young teenage self once had a crush on, was engaged. I hadn't even known he was in a relationship. Thoughts spinning, one question rose to the surface: Who on earth is Katie Lewis?
A few clicks later found me scrolling through her feed, seeing pictures of a smiling blonde with family and friends. I kept scrolling until one post from several years back made my jaw drop.
Brandon, this sweet, mega-godly, in-full-time-ministry guy was marrying a bikini model?!
I closed the screen, frustrated with myself for even caring.
Throughout the rest of that day, my thoughts kept drifting to Brandon and his new fiancée. Not surprisingly, that evening found me digging up my old skill of Instagram stalking. Without much difficulty, I located both accounts and went to work. Scroll by scroll, I went through their gram, my thoughts providing commentary. I can't believe she'd wear that. Honestly, this is not the kind of girl I imagined Brandon marrying.
A few minutes of wasted time later, I headed downstairs to transfer a load of laundry. As I pulled clean clothes from the dryer, conviction pricked my spirit. Why do you care so much, Sara? It wasn't like I wanted to be in a relationship with Brandon. We hadn't been in touch for years.
So why did I feel this way?
Then the real questions came.
Why do girls like Katie seem to get a guy's attention, but not me?
Do guys only care about the way a girl looks?
Are girls like me with an always-been-a-Christian-good-girl reputation just boring or something?
I realized then that these questions and struggles didn't have anything to do with Katie or Brandon. After all, who was I to judge when I knew close to nothing about their relationship? These struggles were rooted entirely in my own sin and insecurity.
I share this peek into my heart because while it was sin-ridden and ugly, it was also real. I'm not the only girl who's wrestled with these kinds of questions and battled this kind of comparison and yes, even jealousy.
But as followers of Christ, this is not the heart-attitude that should mark our lives.
Focus on your calling, not competition
The question that most often arises is why her, not me?
Our insecurity plays into this, making us wonder if there's something wrong with us or if we're not worthy enough to catch the eye of a godly man. When we question our worth and place the value of it in the hands of a man, we allow our hearts to veer into a place of competition. If we think our worth will finally be affirmed when this guy or that guy (or any guy) pays us attention, we sign up for a competition where the best girl gets the guy. The catch happens when that girl isn't us. When another girl enters into a relationship and we're left sitting on the singles bench, instead of rejoicing for her, we're left thinking what's wrong with me? Her joy becomes a blow against our worth. No longer is it just about our relationship status, it's about our very identity.
This kind of competition is all too common, but oh so destructive.
And it's not the lifestyle for a girl secure in Jesus.
As followers of Christ, we have a clearly defined calling. Not only has Jesus defined our worth, but He's also given us a mission.
1 Corinthians 7 is one of the rare places in the Bible that speaks specifically to us as single gals. There's not a lot throughout Scripture addressing single women directly and exclusively, so this is a passage we should take note of.
"There is a difference between a wife and a virgin. The unmarried woman cares about the things of the Lord, that she may be holy both in body and spirit. But she who is married cares about the things of the world—how she may please her husband." (1 Corinthians 7:34)
Despite the clear address to single women, I confess I usually take a closer look at the "how she may please her husband" part. I'm such a sappy single, I know. But do you see our calling outlined in this verse?
We're to care about the things of the Lord.
In other words, seek Him and work diligently for His kingdom.
We're to be holy in both body and spirit. In other words, live a life above reproach in purity and holiness, seeking to become more like our Savior.
This verse doesn't say anything about our journey from singleness to marriage. In fact, the entire section expounds upon the blessings of singleness! Instead, it paints a contrast that shows us how much our eyes should be focused on Christ as single women. More than married women, we have a unique opportunity to be undivided in our pursuit of Christ.
Where in that undivided pursuit does competition fit?
Nowhere.
Competition and jealousy have no room in the life of a girl pursuing holiness.
Your life purpose is not defined by marriage. Your life purpose is defined by Christ. Your worth is not defined by marriage. Your worth is defined by Christ.
If we focus on undividedly serving and seeking our Lord, competition, and insecurity must give way to a higher purpose. Not only are we freed to serve Jesus as we're called to do, but we're also freed to love as we're called to love.
A heart of competition has no room to love like Jesus, but Jesus calls us to love our neighbor as ourselves and do nothing in selfish ambition but to esteem others higher than ourselves. (see Matthew 22:39 and Philippians 2:3, 4)
In a culture of desperate women clawing above each other on their way to a place of empty self-worth, this is a radical, countercultural stance to take. But it's absolutely the way of Jesus. It's also the only way to true peace and joy.
Find perfect love in Christ
Hidden below every question and struggle is an underlying hunger. We hunger for worth, affirmation, and mostly love. The world tells us we'll find those things in a relationship or person. Deep in our hearts, we believe it.
That's why we wrestle with those questions of "Why her, not me?" and "Will it ever be me?" What we're really asking is: Will this hunger ever be satisfied? Will I ever reach a place of complete fullness where this aching need disappears?
We think it'll disappear when we get the guy and our happily ever after. We think we're craving a relationship.
But what if we're really craving Christ?
We're all born with a deep need for love. Throughout our lives, when we first recognize this need, we seek to fill it with tangible things. For many women, that tangible thing is a relationship.
God placed that craving in our souls for a reason. Not so we'd long for a guy or forever feel empty.
But so He could fill it. He designed us to crave what only He can give—perfect love.
We just get confused along the way and start looking for the perfect love in imperfect places.
But God is still the source of everything we crave and hunger after. His love is the only love that can make us whole. Because two thousand years ago, Jesus Christ—God made flesh—went to a cross to show us His perfect love. There at the cross, perfect love was personified. There at the cross, the pursuit of our hearts long after was fulfilled. Jesus gave everything to win us back to Himself, if only we accept His love.
You see, we're not actually hungering for a guy. Or a relationship. Or anything else tangible in this world.
We're hungering for wholeness in Jesus. Our fractured souls, broken by sin, cry out for a fix. Only Jesus can be that fix, as He makes us whole and forgives our sins.
That's why everything in this world comes up empty. Because it's not what we're searching for, to begin with.
Sister, hear this: if you're struggling with unfulfilled longings if your heart feels like a never-ending desert if everything you look to always comes up empty—look to Jesus. Seek His face. Focus on His love. Live for His glory. That's the splendor of the gospel—no matter what brokenness we face, no matter what sin marked our hearts in the past, no matter what fears fill our hearts now, the blood of Jesus can cover it all.
Single or married, He's the only answer.
I'd love to hear from you!
-Have you ever struggled with the same questions I did?
-Why do you think we so often ask "Why her, not me?"
-How can we truly find satisfaction in Jesus?
Bio: Sara Barratt is a 20-year-old writer, avid reader, chocolate lover, and lead editor for TheRebelution.com. Her first book Love Riot: A Teenage Call to Live With Relentless Abandon for Christ released May 2020 from Baker Books. Her passion is challenging teens to live sold-out and set-apart for Jesus. Connect with her on Facebook, Instagram, and her website sarabarratt.com. 
*Not their real names