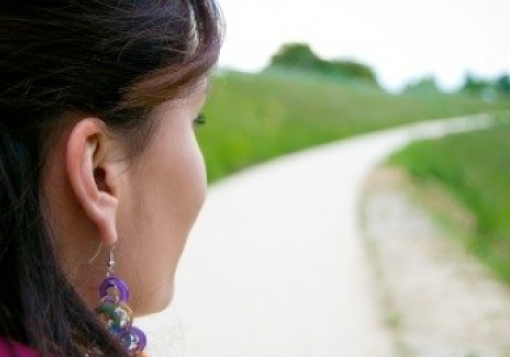 Have you ever stopped and wondered why you live the way you live? Have you asked yourself the questions, why do I do what I do? Why do I read my Bible? Why do I go to church? Why do I try and speak kindly? Why do I try and respect my parents? I have have asked myself these questions many times in the past.
I work with a program in my church teaching the Bible to girls from 3rd-6th grade. I taught a lesson last week called "Why We Do the Things We Do." I've watched several of my childhood friends grow up, move out, get married and abandon almost everything their parents taught them while they were at home. It's tragic. My heart breaks for those girls and I don't want the same thing to happen these young 3rd-6th grade girls. That's why I feel strongly about teaching the biblical reasons and why's behind why we do what we do.
So why is this happening in our Christian community?
I think the foundational reason is that they don't have a genuine personal relationship with Jesus Christ. I'm not saying that they aren't saved, I'm saying they haven't taken the time to get to know God in a personal way. They haven't spent time in God's Word learning about Him and learning what pleases Him and displeases Him. They haven't spend time alone in prayer with God, sharing their heart with Him and asking Him for guidance and direction. Or just thanking and praising God for how awesome and wonderful He really is.
Another big reason, they haven't made a personal commitment to fully seek after God and not after the world. It's all about serving. You either serve yourself or you serve God. We have to make a decision to serve God and stick with it, if we don't, we will naturally serve ourselves and do what pleases us. I have to ask myself the following questions from time to time:
Who are you serving in your life right now?
Who are you supposed to serve?
What does the Bible say?
I appreciate the bluntness of this verse found in 1 Kings 18:21: "And Elijah came near to all the people and said 'How long will you go limping between two different opinions? If the Lord is God, follow Him; But if Baal then follow him.'"
Wow! This verse is so convicting to me. If I really (truly) believe God is my leader and authority, I need to follow Him whole heartedly. We must reject our selfish thinking when our emotions lead us down an unbiblical path. We have to make the choice to follow God over following ourselves.
Who will you follow?
Who are you going to follow? Yourself or God? Are you going to listen to your wants and desires? Or are you going to proclaim God as the true God and follow His truths and instructions?
I am currently going though a Bible study on the book of James. Wow! What a great book of the Bible to get some practical application. I challenge you to study the Word of God and find out what God's desires are for you. Find out for yourself what His will is and what pleases Him. A great place to start is in the book of James. Are you willing to take the hard road in life and deny your selfish desires and follow Jesus wholeheartedly?
You are not alone in your choice to follow Jesus. Although we may not know each other, I am taking the hard road with you sister. With the help of the Holy Spirit, lets follow Christ together!