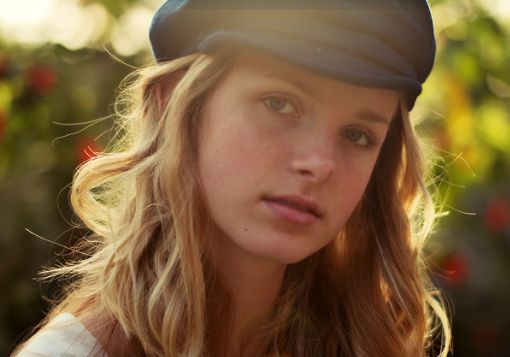 A year and a half ago, I sat down at Starbucks with my 12 year old sister. Her big blue eyes stared back into mine as I shared my heart with her. I said,
"Sue, just because you are growing up in a Christian family doesn't mean you are immune to making sinful choices. Just because your older sisters run a Christian blog for girls doesn't mean you are guaranteed to become a godly woman yourself. You have to put in the effort to grow in your relationship with Jesus and invest time to grow in your character. If you want to be a godly woman, you have to start now."
That conversation ended with me asking Sue if she was committed to growing in her relationship with Jesus and if she was willing to put in the effort to grow in her character.
Sue bravely said "yes" to both of my questions and that launched us into a weekly mentoring meeting that started then and continues to this day.
Every Girl Has to Make the Choice
Many of you girls are the same age as my younger sister Sue. You are preteen or a teenager and you have some big choices ahead you. You, like Sue, aren't guaranteed an automatic ticket into mature character and godly womanhood. You have to decide, for yourself, what kind of woman you want to become. You have to decide how serious you are going to be about making the efforts to grow into that kind of woman.
I want to ask you the same two questions that I asked my younger sister Sue on our coffee date:
Are you committed to growing in your relationship with Jesus?

Are you willing to put in the time and energy to grow in your character and become a godly young woman?
If you answered "yes" to both of those questions, then this blog post is for you. I want you to know that I soooooo wish I could take each of you out on a weekly basis like I do with Sue. I wish we could sit in a cozy coffee shop, sip on warm hot chocolate, and talk about what it means to be a godly woman.
But…since that isn't possible, we will have to do the very best we can.
The Game Plan
I'm going to let you in on my secret "teenage sister mentoring game plan." These are my top recommendations for preteen and teenage girls who desire to grow in their character and work on becoming a godly woman.
Here are my top four recommendations for tweens and teens on becoming a godly young woman:
1. Get in the Word
I don't care how young or old you are, you have to get in the Word. You have to create a Bible reading plan that works for you and then stick to it. My 13 year old sister is currently working through the four gospels. She reads four chapters a week and writes out the highlights from each chapter. I want to encourage you to start reading your Bible. Beginning in the book of Matthew is a GREAT place to start. Pick several verses or chapters that is doable for you within a week and then start reading.
If you want to grow into a godly young woman you need to know what God says. By reading the Bible on a consistent basis you will learn to love what God loves and hate what God hates. You will begin to understand God's purpose for you as a young woman and have the ability to choose to live that out.
2. Get the Word in You
Don't just read the Bible, memorize it. Memorizing Bible verses is a great way to train your brain to think biblically. Instead of thinking like the culture, you will transform your mind and begin to think the way that God wants you to think.
My sister Sue has worked on memorizing 1 verse a week. Slowly, but surely, she has been knocking out huge chunks of Scripture including the entire book of Philemon. I encourage you start with a verse a week (or more) and begin memorizing.
3. Learn from Older Women
If you have someone in your life who can mentor you, TAKE ADVANTAGE OF IT! The wisdom, accountability and direction they can offer will be worth more than money could ever buy.
If you don't have the opportunity to do a one-on-one, don't be discouraged, there is another incredible option. You can "mentor" under amazing women through books! I can't encourage you enough to read, read, read. Get your hands on some solid Christian books and read at least 1 chapter a week.
I've had Sue work through several books this past year and they've proved to be hugely beneficial in her life. I would highly recommend them to you. They are:
Making Brothers and Sisters Best Friends (Sarah Mally)
Becoming God's True Woman…While I Still Have A Curfew (Susan Hunt and Mary Kassian)
A Young Woman After God's Own Heart (Elizabeth George)
I highly recommend each of these books and think they would be a great place for you to start.
4. Get Your Eyes Off Yourself
One of the best ways to grow and mature in your character is to get your eyes off of yourself. I have my sister Sue work on this by writing letters of encouragement to out-of-town relatives and family friends. I also challenge her to pass out at least one gospel tract a week. Each of those acts encourages her to focus on the needs of others and not on her own comforts.
The key is to do some act that is focused on others and not yourself.
Wrapping it Up
There you go. Those are my four simple steps to help you grow into a godly young woman. The choice is up to you now. Will you accept the challenge and pick at least one of those four steps to work on?
I'd love to hear how you plan to work on becoming a godly woman. Share your thoughts with me below.