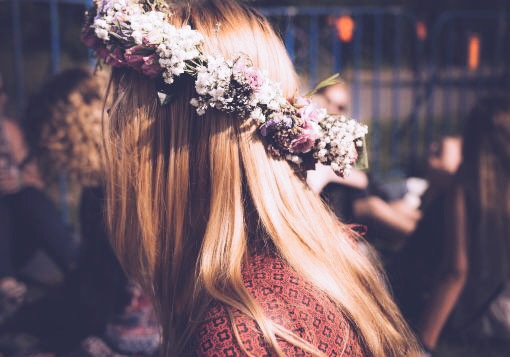 My friend and I sat on the floor with our legs crisscrossed. My friend was getting married in just a few short months, and I had flown out to visit her before she entered the married season of life.
After a few minutes of light hearted chit-chat, our conversation took on a more serious tone.
My friend went on to explain to me that she has constantly struggled with comparing herself to the Victoria Secret models. Although she understands that God is the author of beauty, she sighed and said, "It's just hard not compare myself to them."
Our conversation turned into a great time of refocusing on the truth. We reminded each of who God is and what He says about us in the Bible.
Looking back on that conversation I am reminded that we, as christian girls, still get caught up in the comparison game. Despite that we know our Designer and understand His truth, we still struggle with comparison and how we "measure up."
I am guilty of doing the same thing at times.
Whenever I take my eyes off of God's design for me and lock my focus on what the world has to say, I grow discontent with my lack of "perfection." One tiny pimple, bit of cellulite, or bad hair day, and I fail to match up to the perfectly photoshopped models.
I know that Satan wants us to buy into the lies. The lies that our beauty is based upon our outward appearance and that our worth is only as good as our cutest outfit.
We must reject the lies and stop playing the comparison game.
We need to refocus on the basics in Scripture and remind ourselves of God's truth.
For you formed my inward parts; you knitted me together in my mother's womb. I praise you, for I am fearfully and wonderfully made. Wonderful are your works; my soul knows it very well. Psalm 139:13-14
That verse reminds me that God is my Designer. He created me exactly the way that He wanted me to look. If He wanted me to be shorter (I'm 6'1), He would have made me shorter. If God had wanted me to have brown eyes instead of blue, I would have brown eyes.
As a uniquely crafted child of God, I can rest assured that the color of my eyes, color and texture of my hair, my height and body type were all a part of God's design for me.
He created me exactly the way that He wanted me to look.
When I remember those truths, I am refreshed to know that I don't have to compete with Hollywood's one hundred hottest. I can trust that God knew exactly what He was doing when He created "my inmost being."
I love what Mary Kassian has to say about beauty in her book Girls Gone Wise in a World Gone Wild
"The Lord wants His girls to be stunningly beautiful. But He repeatedly stressed that a woman's beauty (and her beautification) is something that primarily happens on the inside. 'Do not let your adorning be external … but let your adorning be the hidden person of the heart' (1 Pet. 3:4). The heart is where we put on Christ and the clothing of Christ. A wise woman commits more time and energy dressing herself up on the inside than on the outside."
Are you caught up in comparing yourself to the girls on the magazines and in the movies?
Do you spend countless hours stressing and worrying over your outward appearance?
Remember, the world's standards of beauty are always changing.
It's a never-ending fight. When you choose to gratefully accept the way that God designed you, your heart and life will go from discontent to truly satisfied.
"Once we exchange the world's value system for Christ's eternal priorities, we can begin to reflect the beauty of heaven." -Leslie Ludy
Is there anything in your life that constantly tempts you to compare yourself to culture's standards of beauty?
What can you do to get rid of that source of temptation?