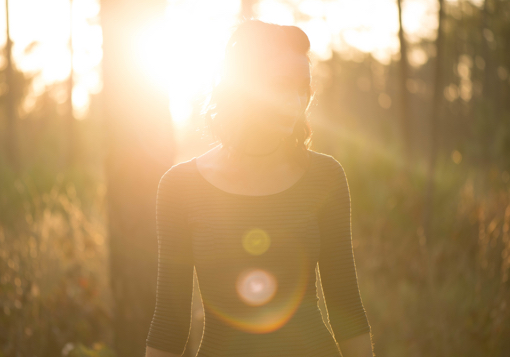 "Maybe this will be my year!" she squealed. "Maybe I'll finally meet the man of my dreams."
The hopes of finding "true love" is on the minds of a lot of single people as the new year rolls around. It was for me when I was single! The anticipation of a new beginning and all that the year might hold is an exciting thing.
There's just something fresh and exhilarating about the unknowns and the what-ifs. Right?
If you're single and hoping to get married, chances are you've probably wondered if this is your year too. You've probably wondered if Mr. Right is going to finally make his grand entrance into your life.
What if I told you that it was your year for true love? What if I could guarantee that this would be your year!? Would that excite you?
If you want to find true love this year, I can tell you exactly where to find it.
Before you think I'm too crazy, keep reading.
I was sitting in a coffee shop the other day chatting with a friend. This friend is in her mid-twenties and is still single. She desperately desires to get married and has to regularly surrender this desire to God. As we talked about the New Year and all the unknowns and possibilities, she shared with me some powerful wisdom.
"You know…" she said. "Every time I start to worry about marriage and whether or not I'll ever meet Mr. Right, I find myself becoming so discontent and fearful. I find myself wanting to take control and go out with guys just to create some romantic excitement in my life!
However," she continued thoughtfully, "that never leaves me satisfied in the end. I just become more discontent and restless. Worry fills my heart and I find myself wanting to take more action than before!"
Pausing for a moment, then smiling, she said, "Over the past few months, I've discovered something amazing. Instead of searching for true love, I've totally switched gears. I've discovered that the more I develop a deeper relationship with Christ, the more I learn to trust Him with my future. And the more I trust Him with my future, the more satisfied and content I become."
With bright eyes she finished by saying,
"Christ is the answer to my desire for true love. When He fills the void, I stay satisfied. The more I surrender my desires to Him, the more content I become with His plan."
She went on to share with me that her whole perspective on singleness and romance has been changing. Instead of focusing all of her energy and emotions on finding true love, she is learning that it's much more satisfying to learn to rest in Christ's love.
The more she rests in Christ's love for her, the more peaceful and satisfied she becomes in her singleness.
She learned the SECRET to finding true love.
The truest (most satisfying) kind of love isn't found in a handsome face or in a romantic kiss; it's found in the loving arms of our Savior.
No amount of earthly love or romance can fill our God-sized hole for true love. No amount of romance can fill what only God is able to satisfy.
If you want to guarantee for yourself true love this year, there's only one way to do that.
Stop looking for an earthly romance, and instead pour your energy into getting to know your Savior. If you're tired of the roller coaster emotions and feelings of discontentment, do what my friend did. Pour your time and energy into getting to know Jesus Christ. The more you get to know Him, the more His true love will transform your heart.
My friend shared with me some of the practical ways she made this transformation.
The first thing she did was to embrace a powerful truth. These four little words rocked her world. She came to understand this truth.
It's not about me.
It's not about me.
As much as we desire good things in life (marriage, family, health, etc.) we have to embrace this biblical truth. Life isn't about us. Life isn't about our pleasures, our happiness, and our ease. It's about God's glory and His Kingdom.
Embracing this truth has transformed my friend's view of singleness. She no longer views singleness as a problem, but a wonderful stage of life in which God wants to use her for His kingdom purposes.  
The next set of truths my friend embraced were the following 3 things:
1. Believe that God is good.
Psalm 119:68a says, "You are good, and what you do is good." God is good no matter what. Embracing this truth about God will help you embrace your singleness as well. God is good in every season and stage of life, no matter how difficult it may be.
2. Trust God fully.
Psalm 13:5 says, "I have trusted in your steadfast love; my heart shall rejoice in your salvation." God's love is steadfast and everlasting! God is your Creator and can be trusted with your future. Only when you surrender the reins to Christ will you find peace and satisfaction in Him.
3. Build a relationship with God.
Matthew 6:33, "But seek first the kingdom of God and his righteousness, and all these things will be added to you." Being satisfied in Christ's love will grow stronger the more you get to know Him. The more you spend time reading the Bible, praying, and worshipping God, the more your love for Him will grow. Seek Him first, and He will satisfy your heart.
Resting in the love of Jesus is your surest way to find true love.
You just have to take the steps to embrace it. You have to choose to pursue Christ's love above all else. And if you do, you will find yourself more satisfied and content in this coming year than in any year past.
For more helpful posts on this topic, I highly recommend reading the following:
How to Handle Those Unexpected Single Years
When Guys Become More Exciting Than God
What's a Girl to do When God Forgets to Write Her Love Story?
I'd love to hear from you in the comment section below!
Do you view singleness as a negative thing? Why or why not?

What's the hardest for you: Trusting God, Surrendering your desires, or building a personal relationship with Him?
PS: As a non-profit ministry, we are praying that God would raise up the financial support needed to continue sustaining and growing the ministry in 2017. Your donation of any size would be greatly appreciated! To make a year-end donation, click here. 
Photo credit: Here