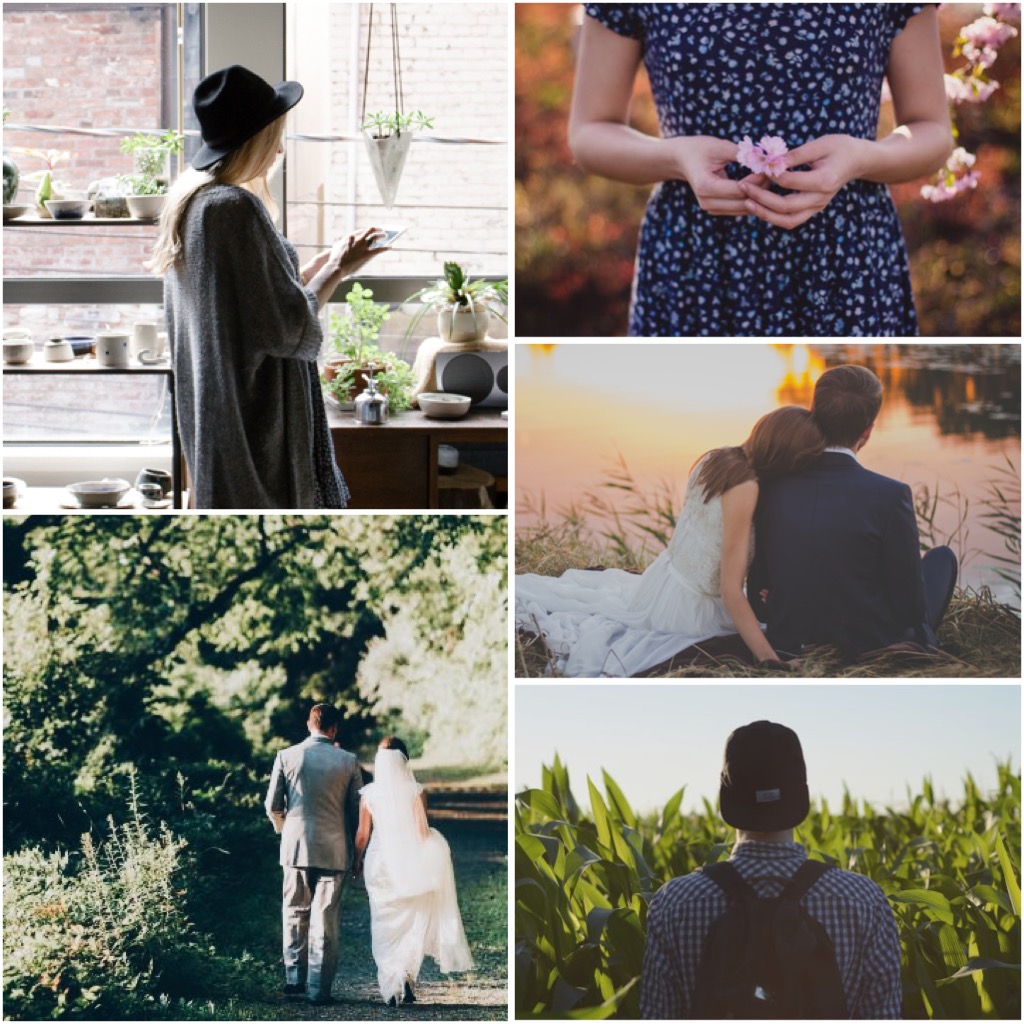 Whether you've been reading the Girl Defined blog for a while or you're new to our website, we are SO excited to enter this brand new year with you. 
God is so good and He's done amazing things in your lives (as we've learned from the many emails you all have sent us), and we praise Him for that!
Some of you have shared how God used the Girl Defined blog posts and vlogs to help you overcome the darkest of sins, relationship struggles, guy complications, unfulfilled longings, growing in your walk with God, and much, much more.
For that, we raise a glass of sparkling grape juice and joyously say, "Amen! God is good!" 
We, Kristen and Bethany, launched Girl Defined in 2014 with the prayer that God would use this ministry to do exactly what it's doing: Help you fight the lies of our culture, discover God's truth, and embrace your God-Defined identity as a daughter of the King.
During the year of 2016, we had 1,477,790 views on the Girl Defined Blog! We also published 156 new blogs in 2016.
That's a lot…and we're guessing you probably didn't catch every single one. Since you probably don't have time to "catch up" on the archives (although that's not a bad idea), I thought I'd ring in the New Year by bringing you the very BEST of 2016.
These are the top 5 most popular and shared blog posts of 2016. 
If you haven't read them, I HIGHLY recommend it. There's no better way to start your year off right than filling your mind with truth.
Drumroll please……
And I give you the most popular, most shared, and most read posts from 2016 from #5 down to #1.
#5: Single Girl Don't Waste Your Life Waiting for Marriage
As a young teen I never would have guessed that my season of singleness would have lasted as long as it has. I truly thought that by 27 I would be married. Surely! I thought I'd probably even have two or three kids by now as well.
But, single? That wasn't even on my radar.
I realize that many of you are in the exact same position as myself. You're single and you have no idea when, or if, marriage will be in your future. I get it. I get the singleness. I get the struggles. I get the longing for marriage. I get the wondering if you'll be single forever. I get all of those feelings. I can relate to you. Read Full Post Here. 
#4: What Happened to "Till Death Do us Part"?
The bride and groom were beaming with joy as they rushed down the aisle of cheering guests. The cheers grew louder as they stopped mid-line and the groom leaned in for a picture perfect kiss.
Within moments their "just married" getaway car zoomed out of the church parking lot leaving the sound of dragging clickety cans to the cheering guests.
Fast forward 3 years.
The words "for better or for worse" and "till death do us part" have faded into the background. The reality of a tight budget, a screaming one-year-old, and schedules that are packed, began to take a serious toll. Read Full Post Here. 
#3: A Single Guy's Thoughts on Girls, Getting Married, and God
Girls like knowing what guys think. Right? I know I do. Especially when the guy is single, godly, and striving to honor God with his life.
Well, I have something extra special for you today. Kristen and I interviewed a young man who is striving to honor God with his life as a single guy. We asked him five different questions and wanted to hear his honest opinion on each topic.
The two of us were encouraged and challenged by his answers, and we think you will be too. Read Full Post Here. 
#2: Me Before You: A Romantically Warped Message
Once upon a time there lived a handsome young man who wasn't too excited about life. Suddenly, out of nowhere, a beautiful young woman drops into his life and changes everything.
He laughs again like he used to and she slowly captures his heart. They fall in love and live happily ever after! The end.
Oh wait – wrong ending.
They fall in love, and then he decides to commit suicide because his life isn't worth living. The end.  Read Full Post Here. 
#1: Why Modern Girls Should Embrace the Lost Art of Homemaking
Every time I walked into this particular house, I instantly felt swallowed alive by the chaos and mess. Dirty dishes all over the kitchen, laundry piled on the furniture, toys all over the floor, and the TV blaring. This home had no semblance of order, cleanliness or peace.
It was chaos.
Every time I visited my friend's home, I left feeling more chaotic and unsettled than when I arrived (and btw, to all of my current friends who may read this, this is not your house. This happened many years ago. *wink*).  Read Full Post Here. 
And there you have it! 
Those are the top 5 most popular and shared posts from 2016. I highly recommend taking the time to read each one as you launch into the new year. God is good and we (Kristen and Bethany) can't wait to see what He is going to do in YOUR life this coming year!
If you're looking for additional ways to be challenged as a Christian girl, I encourage you to read our book, Girl Defined: God's Radical Design for Beauty, Femininity, and Identity 
Now I want to hear from you. Let's chat below! 
What is your all-time favorite blog or vlog from Girl Defined?
Looking back on this past year, how have you grown the most as a Christian girl?