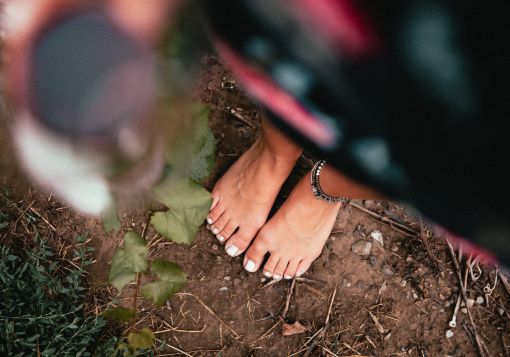 Friday night was here and I found myself sitting alone in my bedroom…again. 
This was not a new occurrence in my life. I was single and Friday nights seemed to make that painfully obvious. Year and year after this was my story. I didn't want to be single. I tried to get around groups where I thought I could meet a godly guy. 
My efforts led to nothing. 
Throughout this season, I often turned to Proverbs 3:5-6 which says, Trust in the Lord with all your heart and lean not on your own understanding; in all your ways submit to him, and he will make your paths straight.
Those verses were comforting to me. I knew God was ultimately guiding my steps and that I could trust His plan for my life. I memorized those verses. I wrote them in my journal. I prayed for them. I made them the cry of my heart. When I was feeling sad, lonely, and like my current reality would be my future forever, I soaked my heart in Proverbs 3:5-6
Over the years I've shared this verse with other singles and explained how it's helped me so immensely. While it has encouraged some single gals, it's fallen flat with others. I've realized that many singles do not want to trust God with their love life or with any other sensitive areas in their life. 
They don't actually know God and as a result, they don't want to trust Him. 
Why would they want to entrust one of the most personal areas of their lives to a God they don't really know? 
I've realized that before we can really apply Proverbs 3:5-6 to our lives, we have to rewind and gain a proper view of God. Once we have a proper understanding of God, we will then be able to interpret Scripture rightly. Let's unpack who God says He is in Scripture so that we will know who this God is that we are trusting. 
Who does God say He is according to Scripture? 
1. He is the CREATOR 
"In the beginning, God created the heavens and the earth. – Genesis 1:1
2. He is ALMIGHTY 
"I am God almighty – Genesis 17:1
3. He is COMPASSIONATE, MERCIFUL, SLOW TO ANGER, UNFAILING IN LOVE & PERFECT IN FAITHFUlNESS
"Yahweh! The Lord! The God of compassion and mercy! I am slow to anger and filled with unfailing love and faithfulness." – Exodus 34:6
4. He is UNCHANGING 
"I the Lord do not change. So you, the descendants of Jacob, are not destroyed." Malachi 3:6
5. He is SELF-SUFFICIENT
"For as the Father has life in himself, so he has granted the Son also to have life in himself." – John 5:26
6. He is ETERNAL 
"Before the mountains were brought forth, or ever you had formed the earth and the world, from everlasting to everlasting you are God." – Psalm 90:2
7. He is the ONLY God 
"Therefore you are great, O Lord God. For there is none like you, and there is no God besides you, according to all that we have heard with our ears." 2 Samuel 7:22
8. He is a PERFECT JUDGE
"The Rock, his work is perfect, for all his ways are justice. A God of faithfulness and without iniquity, just and upright is he." – Duet. 32:4
9. He is a GOOD God
"You are good and do good; Teach me Your statutes." – Psalm 119:68 
10. He is the SAVIOR of the word
"For God so loved the world, that he gave his only Son, that whoever believes in him should not perish but have eternal life." – John 3:16 
Knowing who God is can radically change your life. Knowing who God is, not who we think He is, but who He says He is in Scripture, helps us to better understand passages like Proverbs 3:5-6. When you read Proverbs 3:5-6 through the lens of those ten incredible truths about God, it really changes that passage. 
The next time you find yourself struggling alone on a Friday night, I want you to pull up this post and read through it. Remind yourself of who God says that He is and then soak in Proverbs 3:5-6. Your heart will be so encouraged as you trust our good, compassionate, perfect, unchanging Savior with your worries.
I want to invite you to dig into this topic in a deeper way. 
This coming July 31 – August 1st in San Antonio, TX is the Girl Defined Conference. If you desire to be challenged, encouraged, inspired in your understanding of God, I invite you to join us. You can get all of the details at girldefined.com/conference